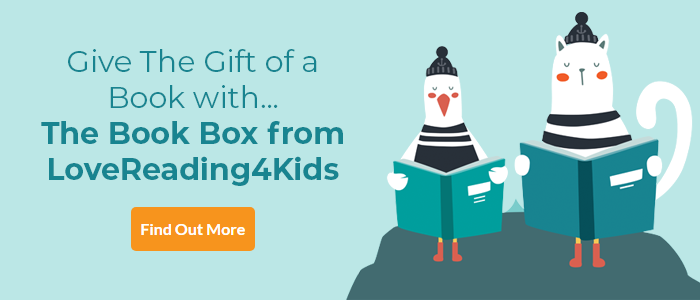 LoveReading View on The Truth of Things
The Truth of Things is a stunning new collected edition of the novellas Brock, Pike and Rook designed for confident teen readers.
Interest Age Teen Reading Age 8+
Expert Review for Brock by Julia Eccleshare: Nicky knows he must do everything in his power to save the innocent and brave badger. But fighting the three local bullies whose cruelty towards it seems to know no bounds is an incredible challenge. With his father drifting into depression and his younger brother needing constant supervision, Nicky has enough on his hands already but he knows the real value of nature and knows he cannot stand by and see such wilful destruction. A powerful story about the importance of protecting wildlife.

Expert review for Pike by Andrea Reece:

Not a word is wasted in this fine novel. On one level it is a thriller: fishing on Bacon Pond Nicky spots a glint of gold in its murky depths, and recognises the Rolex owned by a local gangster. It seems to be still attached to his wrist. Nicky feels that the gangster owes him and his family, and sets out to retrieve the Rolex with the help of his brother Kenny. Nicky's search for the watch results in a series of events that will change his and his family's life for the better. McGowan writes in prose as spare and effective as that of Barry Hines, to whom the book is dedicated, and there's an extraordinary depth and elegance to this story. An outstanding novel.

Expert review for Rook by Andrea Reece:

This finely written story speaks directly to readers in language that is frill free but shines with original, precise imagery. It opens with a scene in which a young rook is attacked by a larger bird. Nicky and his younger brother Kenny save it. As the bird hovers between life and death, Nicky's own future is in the balance: an incident with the school bully sees him facing expulsion, at the same time he's tentatively trying to start a relationship with a girl he fancies. For all his nerve Nicky is vulnerable, and things could easily go wrong for him, instead they start to look up. He isn't expelled, Sarah likes him too, and Rooky is taken in by the animal sanctuary despite being, in Nicky's dad's words, 'too common and too scruffy and too much trouble. Bit like us, eh?' There's a lot of story effortlessly packed into this short novel and readers will be very happy for Nicky.
Particularly suitable for struggling, reluctant and dyslexic readers of 13+
Other Info
Particularly suitable for struggling, reluctant and dyslexic readers aged 13+
Barrington Stoke is the foremost publisher of dyslexia friendly books and those for reluctant readers. Here on Lovereading4kids we are constantly selecting new titles and refreshing our special dyslexia friendly category.
Click here to view our current selection which is broken down by age range.
Read a special Q&A with Anthony McGowan on his novels Pike and Brock.
The Truth of Things Synopsis
Life is tough for Nicky and his brother Kenny. Money is tight at home, they often run into trouble with local bullies, and Dad's had a lot on his plate since Mum left when they were little. With only each other for support, Nicky and Kenny wind up on unpredictable adventures that will change their lives in unexpected ways.
A deftly handled exploration of modern poverty, the highs and lows of adolescence, and life with learning difficulties, this is a novel for every reader.
Particularly suitable for struggling, reluctant and dyslexic readers of 13+
The Truth of Things Press Reviews
Praise for the novels;
Never have three sparsely written novellas packed such an emotional punch. Not a word is wasted and, for me, they are the absolute definition of the word `classic' - Phil Earle, The Guardian
Brock is both timeless and current, and simple but beautifully written. - Library Mice blog
a very nifty read with some beautiful scene-setting and after the violence some truly heart-warming moments between both the human and non-human characters. Loved loved LOVED it. - Bookauhu's Book Nook blog
Brock is about as lean as you can get, using simple, effective language to keep a great pace while maintaining atmosphere, tension, action, empathy... look, it's just brilliant. - Colin Mulhearn
The author has created a range of characters who are believable - in fact many are probably recognisable from our own lives. The chapters, are relatively short, making it an ideal book for readers who do not have a long attention span or who struggle with reading. However the sparseness and the simplicity of the writing do not detract from what is a good, although at times bleak, story - Books Teens and Magazines
Superb book about the beauty of nature and power of love - loved the book, great stuff. - Litforlads blog
This is a book about raw courage with can be both heart-breaking and uplifting - The characters in this book are so genuine, I feel as if I know them - I loved this book and so did my eight year old son. We both read this book in one sitting, unable to put it down once we had started. - The Book Bag blog
Few other writers for the young better understand the pull of the gang and the fear of the bully. It is about why animals are beyond our infantile projections of good and bad... but still deserve human compassion. Don't miss it. - Amanda Craig, The Times
Without a wasted phrase, McGowan packs in fear, empathy, humour, peer intimidation, consequences, responsibilities, and wraps it all up with a big beating heart. Leilah Skelton Waterstones Bookseller
If you loved this, you might like these...