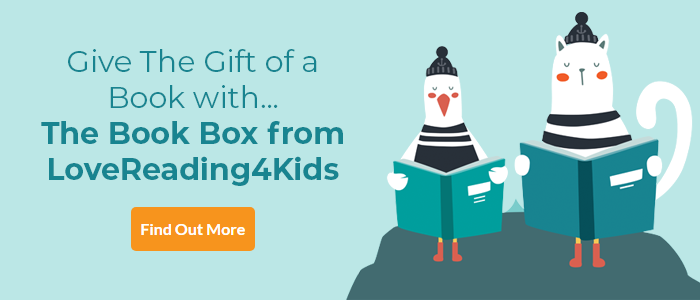 LoveReading View on Queen of Air and Darkness
Shady secrets, illicit love, epic fantasy
July 2019 Book of the Month
Cassandra Clare certainly knows how to write on an epic scale - following hot on the heels of Lady Midnight and Lord of Shadows, this third and final book in The Dark Artifice trilogy is a true beast of a book due to its wildly imaginative world, doggedly determined characters, and its sheer size and scope.
"There was blood on the Council dais, blood on the steps, blood on the walls…Later Emma would remember it as a sort of red mist". Amidst this gory scene, Julian clutches Livvy Blackthorn, "resisting all efforts by the guards to lift her dead body away from him". But, while death looks down upon them and Julian grieves, the Clave is on the brink of war and swift action must be taken if the Shadow World is to survive. To this end, Julian and Emma embark on a jeopardous journey to recover the Black Volume of the Dead, battling great peril alongside grappling with their forbidden love. And then the secrets they uncover in the Court risk destroying everything they value, and everyone they love.
The sense of urgency is dazzlingly evoked and swells to a suitably heart-pounding finale to this opulent love-and-justice-driven trilogy, with the many plot threads woven together in Clare's typically extravagant style.
The Dark Artifices Trilogy is our Series of the Month - find out more.
Take a look at our Ambassador Book Buzz for The Dark Artifices.
Other Info
All first editions of Queen of Air and Darkness will include ten black and white interior illustrations, and a new short story!
Learn more about the world of the Shadowhunters at Shadowhunters.com.
You might also like this fabulous Mortal Instruments Colouring Book filled with gorgeous original black-and-white drawings by Cassandra Jean, illustrator of The Bane Chronicles and Tales from the Shadowhunter Academy.

We've got some great stuff related to this book in our KidsZone.
Head over there and check it out now.
Queen of Air and Darkness Synopsis
Dark secrets and forbidden love threaten the very survival of the Shadowhunters in Cassandra Clare's Queen of Air and Darkness, the final novel in the #1 New York Times and USA TODAY bestselling The Dark Artifices trilogy. Queen of Air and Darkness is a Shadowhunters novel.
What if damnation is the price of true love? Innocent blood has been spilled on the steps of the Council Hall, the sacred stronghold of the Shadowhunters. In the wake of the tragic death of Livia Blackthorn, the Clave teeters on the brink of civil war. One fragment of the Blackthorn family flees to Los Angeles, seeking to discover the source of the disease that is destroying the race of warlocks. Meanwhile, Julian and Emma take desperate measures to put their forbidden love aside and undertake a perilous mission to Faerie to retrieve the Black Volume of the Dead. What they find in the Courts is a secret that may tear the Shadow World asunder and open a dark path into a future they could never have imagined. Caught in a race against time, Emma and Julian must save the world of Shadowhunters before the deadly power of the parabatai curse destroys them and everyone they love.
Queen of Air and Darkness Reader Reviews
In addition to our Lovereading expert opinion some of our Reader Review Panel were also lucky enough to read and review this title. You can click here to read the full reviews.
Fantastic book! I really, really enjoyed reading this whole series. It's exiting and dangerous and full of adventure and I highly recommend it. Full review
Wow. That's the only word I can use to describe this book. After being a huge fan of "The Mortal Instruments" I admit I was a bit reluctant to love this series as much as the original series, but I have to say it has blown me away. Full review
This was the perfect book for me. As a reader who really enjoys a blend of modern and history as well as lots of adventure and mystery this book really hit the spot. I could not put the book down and I read the entire series within a week. Full review
Queen of Air and Darkness Press Reviews
Praise for the Mortal Instruments series:
Fans of... Buffy the Vampire Slayer will instantly fall for this series Publishers Weekly
The perfect young adult novel. The tale of a shadowy underworld of elegant half-angel demons hunters in New York is thrilling. It's romantic. The pages fly by. The characters leap off the page and into your heart. I aspire to write like this. And I want to fight like a Shadow Hunter -- CJ Daugherty The Big Issue
Mesmerising, lyrical tale of bright and dark sides of love and desire -- Fiona Noble Bookseller Children's Guide
A thrilling urban fantasy of vampires, warlocks and shapeshifters that fans of Buffy the Vampire Slayer will love to get their teeth into [...] We haven't read such a brilliant mixture of razor-sharp wit and humour and spine tingling fear but above all a terrific page-turning read that will have you saying just one more page, then one more chapter and suddenly you've finished it. Love Reading 4 Kids
The book was easy to get into and thrilling the whole time. First News
If you loved this, you might like these...