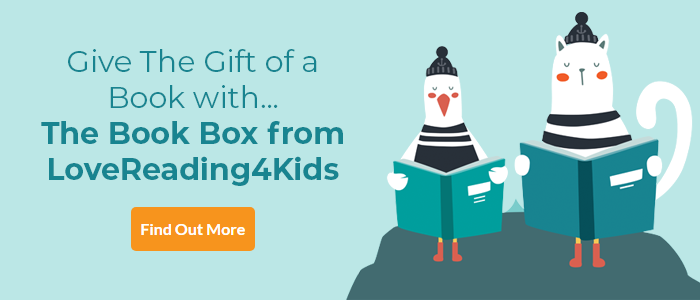 LoveReading View on Cyril and Pat
Longlisted for the UKLA Book Awards 2020 | A Julia Eccleshare Pick of the Month June 2019
Award-winning author/ illustrator Emily Gravett explores the fun of being friends but different in this light-hearted and playful picture book. Sad Cyril the squirrel is all alone in the park until he finds a meets Pat. Together Cyril and Pat have a great time playing all kinds of games and making sure each other is safe – especially from the fierce dog Slim. Does it matter that they are different? Everyone else thinks so but Cyril and Pat know that they can be the best of friends come what may. Readers will love knowing the joke, and the point, before Cyril and Pat get it!
Cyril and Pat Synopsis
Cyril is the only squirrel in Lake Park, and he's very lonely. Until one day he meets Pat - Pat the big, grey . . . other squirrel. Cyril and Pat have lots of adventures and fun together and Cyril is so pleased he's made a friend. But everyone says that Cyril and Pat simply cannot be friends, and they soon reveal why: Pat, as the reader has known all along, is actually a RAT! But Cyril's life turns out to be a lot duller and quite a bit scarier without Pat by his side, and in the end the two friends learn that some things are more important than being the same, or listening to others.
Cyril and Pat Press Reviews
A colourful, rhyming story about friendship against the odds. Funny and endearing, Cyril's experience celebrates independent thought and the joy of difference. - BookTrust's 2018 Great Books Guide
With just a few sentences on each page, the colourful pictures add to the story, making it perfect for readers and great to share - Primary Times
Filled with the anarchic energy of these defiant buddies cutting capers, it's enormous fun to read aloud, and a paean to loyal friendship in the teeth of opposition - Guardian
Have your hearts melted by the touching duo and learn that friendship is truly worth fighting for in this funny yet tender story. - Ni4Kids
This comic, summery picturebook invitingly depicts an urban park and is the rhyming story of a friendship between Cyril, a squirrel, and Pat, a... something else. It shows how difference doesn't matter and will make readers feel one step ahead. - Sunday Times
Gravett's stunning illustrations and witty rhyming text make this another sure-fire hit. - The Mail on Sunday
Charming book set to be a stayer in all shelves. Touching and funny story about friendship and acceptance from one of our all-time favourites. - Angels & Urchins
If you loved this, you might like these...