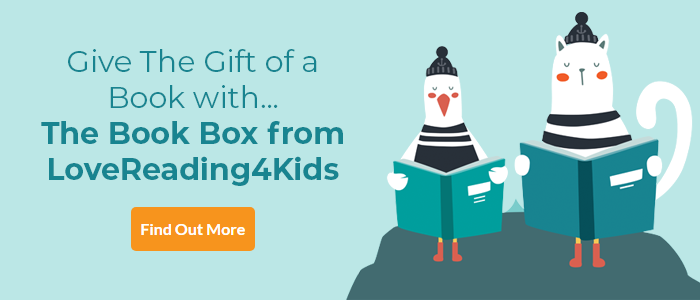 Bad Mermaids: On Thin Ice Review
Stylish underwater fun with these feisty little mermaids
It's time for more fabulous underwater adventures with everyone's favourite little mermaids, Beattie, Mimi and Zelda, ably assisted by Steve the talking seahorse of course. As this latest escapade opens, we find them trying to break into the kingdom of Frostopia in the freezing waters of Antarctica on the trail of water witch Maritza Mist of Maritza Mist's Water Witch Catalogue fame. In this they may just be helped by new character, Mermaid Bay's most promising young spy Meri Pebble. Frothy, fast-moving, fashion-conscious fun this is certain to delight Bad Mermaid fans old and new, and it's not hard to see why the books have found such a devoted following amongst young readers. Illustrations by Jason Cockroft increase the undersea glamour.
Bad Mermaids: On Thin Ice Synopsis
In the kingdom of Frostopia, mermaids Beattie, Mimi and Zelda have come to the aid of Maritza Mist, a famous water witch who supplies magic spells to the underwater kingdoms. Two notoriously bad mermaids have escaped from Viper View prison and stolen Maritza's map that shows the locations of twelve magical objects. When brought together, these objects will create the most powerful water witch the world has ever known. Beattie, Mimi and Zelda set off to travel the underwater kingdoms to stop them. But they haven't counted on meeting a bunch of over-zealous spies, the oldest shark in the world or their faithful companion Steve the seahorse going rogue ...
On Thin Ice is the third book in the hilarious Bad Mermaids series from the superbly witty and creative Sibeal Pounder, author of Witch Wars and a World Book Day author for 2019.
Bad Mermaids: On Thin Ice Reader Reviews
Some of our Lovereading4kids Reader Review Panel members were lucky enough to read and review the first in the series, Bad Mermaids. You can read their full reviews by clicking here.
Hermione Chaytors, age 8

- 'This is a brilliant book.

Bad Mermaids

deserves 5 stars!'
Annabelle Cassidy, age 8

- 'Bad Mermaids

is a really good book because it is exciting and adventurous and sends you into a magical world of watery fun.'
Robyn Chorley, age 8

- 'I love this book, the characters are funny and I especially liked Steve the Seahorse.'
Bad Mermaids: On Thin Ice Press Reviews
Twenty thousand laughs under the sea. Dive into a fin-tastic, madcap adventure that's funnier than being tickled by a giant octopus. Bad Mermaids - swimming with snarks - Award-winning author David Solomons
Get ready for some feisty mermaids, evil piranhas and magical mystery mayhem -- Fiona Noble - Bookseller
Funny, fishy and FANTASTIC (and that says a lot coming from someone with a mermaid fear) - Bestselling author Pamela Butchart
You'll laugh your tail off - another winner from our favourite author - Bestselling author Rob Biddulph
Bad Mermaids is tons of fun: stylish, packed with laughs and boasting a fab talking seahorse. The Little Mermaid meets Gossip Girl - Abi Elphinstone
Sibeal has done it again. Bad Mermaids is a fishy romp through a hilarious new world, rich in the kind of gorgeous detail that young readers love. Crabagram just in - Bad Mermaids is hilarious! - Marianne Levy
If you loved this, you might like these...