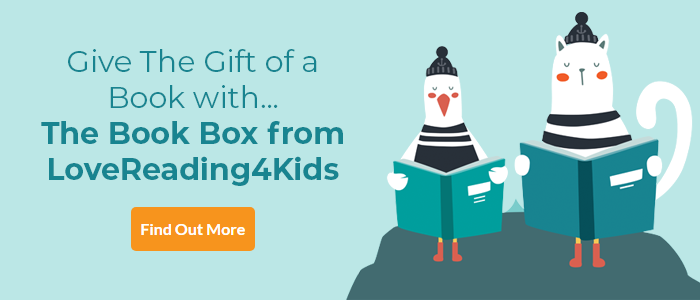 The Bug Collector Review
July 2019 Debut of the Month
A trip to the natural history museum with Grandad fills George with a passion for bugs. He determines to build up a collection and though it's not easy at first slowly learns the best ways to catch them, filling jars with butterflies, beetles, worms, moths and spiders. It's satisfying, but something's not right. Grandad notices it too: with no bugs, everywhere is too quiet, dull and sad. Together they release the bugs and transform their garden into an insect sanctuary. The story is filled with action and movement and the pages are packed with detail. I love the way George chases after his bugs with such a loping stride and the relationship between him and his grandfather is tender and convincing.
The Bug Collector Synopsis
After George visits the Museum of Wildlife with Grandad, all he can think about is bugs! The very next day he goes out hunting, but he soon finds there are no more insects left in the garden, and the ones he has captured in jars don't look very happy... George is about to learn exactly why bugs are so important.
If you loved this, you might like these...
All versions of this book
About Alex G. Griffiths
Alex lived in Oslo, Norway until the age of 5, when his family moved to Buckinghamshire. He studied Graphic Design at Coventry University, and he is a self-proclaimed drawing addict with a love for scuba diving and snowboarding. The Bug Collector is his first picture book as both author and illustrator. Alex now lives in St Albans with his wife Anna, who is a primary school teacher.
More About Alex G. Griffiths
CHECK OUT OUR INDIE AND SELF PUBLISHED BOOK REVIEW AND PROMOTION SERVICE
Read More
×