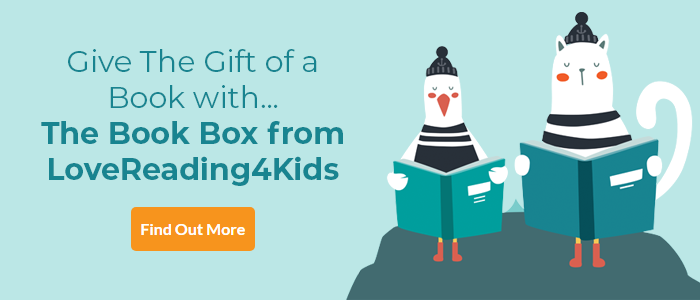 LoveReading View on Crossfire
Shortlisted for the Costa Children's Book Award 2019 | August 2019 Book of the Month | A Julia Eccleshare Pick of the Month August 2019
Former Children's Laureate Malorie Blackman makes a brilliant return to her best-selling Noughts and Crosses series with an all-guns-blazing story of prejudice, love, ambition, politics and violence. In the series launch title, Sephy, a Cross, and Callum, a Nought, challenged the divisions in their society. They paid a heavy price for doing so but they did make changes; racial and class barriers were brought down and the future would be brighter. Or so they thought. But a generation on, while superficially things look better, the prejudices are never far away and where they are, violence follows. When the first Nought Prime Minister is framed for murder he turns to his old friend Callie Rose, daughter of Sephy and Callum to defend him. But crossing the racial divide is still unpopular and both have ruthless enemies. As corruption spills into violence the next generation, Troy and Liberty, are terrifyingly caught up in the conflict. Malorie Blackman's scope is huge in terms of characters and time- frames in this hard hitting socio-political commentary which has obvious resonance for today.
Crossfire Synopsis
Crossfire is the long-awaited new novel in legendary author Malorie Blackman's ground-breaking Noughts & Crosses series - perfect for fans of The Handmaid's Tale and The Power.
Thirty-four years have passed since Sephy Hadley - a Cross - first met Callum McGregor - a nought. Their love was forbidden, powerful - and deadly. Life is seemingly very different now for noughts and Crosses - including for Sephy and Callum's families. But old wounds from the past are hard to heal, and when you're playing a game as dangerous as they are, it won't be long before someone gets caught in the crossfire.
Crossfire Press Reviews
Praise for Noughts & Crosses:
'The Noughts & Crosses series are still my favourite books of all time and showed me just how amazing story-telling could be' - Stormzy
'The most original book I've ever read' Benjamin Zephaniah
'Blackman gets people . . . she gets humanity as a whole, too' Guardian
'Powerful' Sunday Times
Blackman gets people . . . she gets humanity as a whole, too - The Guardian
Powerful - The Sunday Times
Packs some powerful political punches...But Blackman never compromises the story, which is dramatic, moving and brave - Guardian
Blackman's absorbing but alarming novel deals with themes of racism and prejudice . . . Unforgettable - Independent
If you loved this, you might like these...