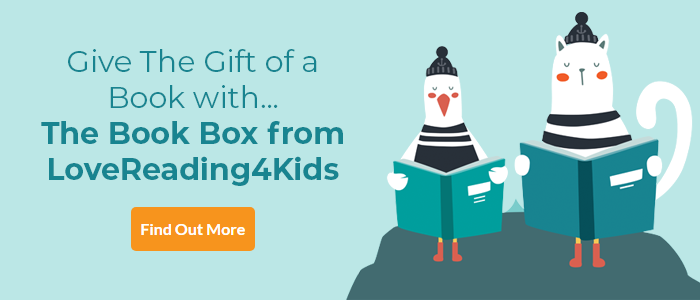 Mr Gumpy's Rhino Review
The very last book from a much loved picturebook legend is a final adventure for iconic Mr Gumpy
Longlisted for the UKLA Book Awards 2021
John Burningham won his record breaking second Kate Greenaway medal for Mr Gumpy's Outing in 1970, which was the first we saw of the character that John claimed was a 'prophetic caricature' because he grew to look more like him throughout his life! So, it seems entirely appropriate that the very last book written by John features his alter ego. We last saw him in the equally popular Mr Gumpy's Motor Car in 1973 so where has he been since? Travelling in Africa it seems, where he rescues a baby rhino who has lost his parents, killed by poachers who had stolen their horns. Kind Mr Gumpy goes in search of milk from friendly Bedouin tribesmen, decides to call his rhino Charlie and takes him on the ship home with him. He struggles to find enough food for the rapidly growing Charlie and local schoolchildren suggest he could work for the council keeping the grass down on the roadside verges. His specially made high-vis jacket and rhino at work sign are a real hit with Charlie! He repays this kindness by rescuing the school outing; taking the children on his back to the beach and then out to sea to catch the boat they had just missed- a thrilling ride for everyone! With the classic mix of soft sepia line drawings and beautifully textured full colour images this is Burningham at his best, vividly capturing landscapes and the tiny, exquisitely drawn details that bring every character to life. A real celebration of kindness and community that offers a gentle introduction for small children to discussion about conservation and endangered species. A real classic that will be as timeless, popular and hopefully award -winning, as its predecessors.
Other Info
Mr Gumpy's Rhino Synopsis
Mr Gumpy is off on an adventure! This time he's rescuing a rhino who's lost its parents...
But growing rhinos needs lots of food. Will Charlie the rhino and Mr Gumpy manage to make a happy home together? A madcap adventure for children, adults and rhinos alike.
Mr Gumpy's Rhino Press Reviews
Praise for Mr Gumpy's Outing - winner of the Kate Greenaway Medal - 'A story of real drama observed with gentle humour'
Praise for Other Titles by this Author
Mouse House: 'The great John Burningham makes picture books whose sophistication is wrapped in simplicity. This is true of the images, whose unfussy beauty and wibbly line are executed with unwavering skill. This story, of mice who are forewarned to escape a mouse-catcher, embraces the importance of protecting strangers from harm.' - The Sunday Times
Mouse House: 'Here's one to squeak and squeak about... Mouse House is packed with themes: children v parents; empathy v tolerance; why you should think before you speak, or squeak. It's a serious story that might also be about the treatment of immigrants, the narrow-mindedness of the old and the infuriating naivety of youth - or it could just be about a failed attempt to kill rodents.' - The Times
If you loved this, you might like these...