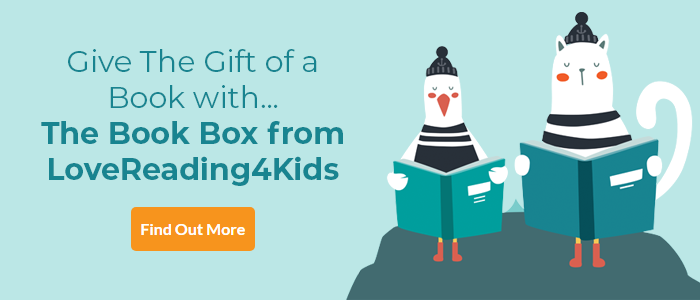 Beverly, Right Here Review
Funny, touching novel with an amazingly tough heroine
This is a return to the characters of Di Camillo's Raymie Nightingale and Louisiana's Way Home – though it is not necessary to have read either novel to appreciate this story. Precipitated by the death of her dog companion, Buddy, Beverly has no reason now to stay at home, so she leaves. She is 14 years old, but by a sequence of good luck, and a lift from a cousin, she ends up in Tamaray, bunking with a grandmother figure in a trailer park community and getting a job with a very disorganised café owner.
This story could have been very bleak, but the wonderful characters DiCamillo draws, and the humour with which she tells this story make it very engaging. Obviously set in the US this gives the landscape an exotic feel, and the characters have a wonderfully transatlantic humour that can be appreciated anywhere. This is the story of Beverly's survival, and the rebuilding of her grief battered resilient character – so she can eventually return to her hometown, her close friend and her less than satisfactory mother. An ultimately uplifting story of survival, acceptance and friendship in unlikely places.
Beverly, Right Here Synopsis
Revisiting the world of Raymie Nightingale and Louisiana's Way Home, twice winner of the Newbery Medal Kate DiCamillo turns her focus to the tough-talking, inescapably tenderhearted Beverly Tapinski.
Beverly Tapinski has run away from home plenty of times, but that was when she was just a kid. By now, she figures, it's not running away ... it's leaving. Determined to make it on her own, Beverly finds a job and a place to live and tries to forget about her dog, Buddy, now buried underneath the orange trees back home; her friend Raymie, whom she left without a word; and her mum, Rhonda, who has never cared about anyone but herself. Beverly doesn't want to depend on anyone, and she definitely doesn't want anyone to depend on her. But despite her best efforts, she can't help forming connections with the people around her - and gradually she learns to see herself through their eyes.
In a touching, funny and fearless conclusion to her sequence of novels about the beloved Three Rancheros, #1 New York Times bestselling author Kate DiCamillo tells the story of a character who will break your heart and put it back together again.
Beverly, Right Here Press Reviews
DiCamillo shows that life's underlying sadnesses can also be studded with hope and humor, and does it in a way so true that children will understand it in their bones. And that's why she's called Kate the Great. - Booklist
Praise for Raymie Nightingale:
"DiCamillo's prose is resolutely unflashy. […] But in her simple writing there is the weight of acuity, seen in her ability to inhabit the perspective of a child fumbling to understand 'the list of impossible, unanswerable questions' that she has about the adult world." The Daily Telegraph
"The nice short chapters are the first thing that will make this touching book appear less daunting to struggling readers, and once kids get stuck in, it's a real page-turner about love and loss." The Independent
"As wise and tough and funny as it is beautiful; this book is a reminder that courage comes in many different forms. I loved it." Katherine Rundell
"A touching story about love and loss." Jacqueline Wilson
Praise for Louisiana's Way Home:
"Her characterisation is phenomenally rich and this story is so addictive you forget there are pages that need turning. [Kate DiCamillo] deserves to have a shelf space in homes everywhere." The Times, Children's Book of the Week
"DiCamillo writes with extraordinary sensitivity and perception, and readers of all ages will be touched and moved by Louisiana's story." LoveReading
"This is a beautifully written story – funny and moving – exploring some tough perceptions about the adult world and coming to terms with shortcomings and strengths. The simple text and short chapters will make this easily accessible to the young reader but there is a keenness of thought and sharp insights into life that make it appropriate for the older reader too." The School Librarian
"A poignant and unforgettable story of discovering who you are and who you want to be." The Bookseller
If you loved this, you might like these...