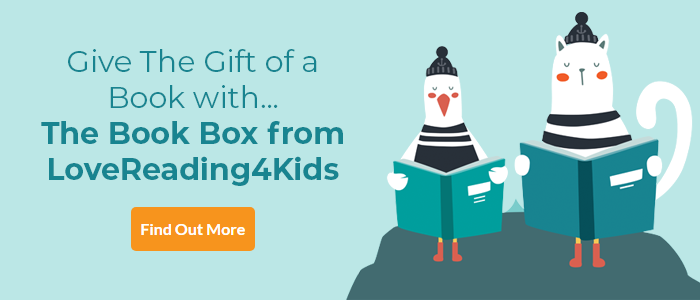 And the Ocean Was Our Sky Review
A strange and visionary illustrated fable about obsessive power that turns Melville's Moby Dick on its head.
Longlisted for the UKLA Book Awards 2020
At once fierce and otherworldly, this impeccably produced full-colour reinvention of Moby Dick sees multi-award-winning Patrick Ness display a talent for writing that transcends age barriers.
It reimagines Moby Dick from the viewpoint of a pod of whales led by Bathsheba who, "like all whales, [I] hated men, and with good reason: their bloody killings, their sloppy, wasteful harvesting proving that they killed as much for sport as for need". And so fulfilling her grandmother's prophecy, Bathsheba and her pod live for the hunt. Led by Captain Alexandra they find themselves in pursuit of the notorious Toby Wick, whom no one has seen, but who's reputed to be "a devil."
As fierce battles are fought and blood is shed, questions are raised about the dangers of power and rumour to create a strange and elemental allegory that's exquisitely enhanced by Rovina Cai's arresting full-page illustrations.
And the Ocean Was Our Sky Synopsis
From the multi-award-winning author of A Monster Calls comes a haunting tale of power and obsession that turns the story of Moby Dick upside down. The whales of Bathsheba's pod live for the hunt. Led by the formidable Captain Alexandra, they fight a never-ending war against men. Then the whales attack a man ship, and instead of easy prey they find the trail of a myth, a monster, perhaps the devil himself... With their relentless Captain leading the chase, they embark on the final hunt, one that will forever change the worlds of whales and men.
And the Ocean Was Our Sky Press Reviews
Mind-bendingly brilliant and fearlessly strange. - Frances Hardinge
A haunting, lyrical fable. - The Bookseller
Awe-inspiring. - The Times, Children's Book of the Week
Ness explores war, power and obsession in a haunting, lyrical fable that reimagines the story of Moby Dick from the perspective of the whales. - The Bookseller
a haunting reimagining [...] Exquisite art from Cai. - The Bookseller, Children's Previews
Ness's imagination is often awe-inspiring; he goes to places no whale has gone before and is never short of a deep thought. This is not just a story about hunting whales, it's a comment on the futility of war, and the myths that we create and use as excuses for our actions. - The Times, Children's Book of the Week
With gorgeous, eerie illustrations threaded through the narrative and enhancing the haunting lyricism and prose, this is a beautiful and deeply strange book that tips your perspective upside-down and pitches you head-first into the cold heights of the oceans. - The Scotsman
Beautiful illustrations make this hardback a special gift and would suit teens who are after something thought-provoking and a little bit different. - Country Life
If you loved this, you might like these...