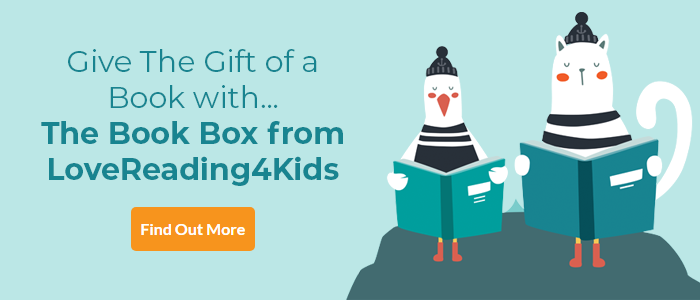 LoveReading View on She Speaks
An inspiring anthology of women's speeches through history and across the globe
The Power of Women's Voices
International in scope and sweeping in history, Yvette Cooper's She Speaks compendium gives voice to a dazzlingly diversity of powerful speeches selected on the basis of them being delivered by "women who believe in using words to build a better world, and persuading others to join them as they do so."

The introduction is both inspirational and edifying, with Cooper surveying the hostile landscape women have traversed - and still traverse - while making their voices heard, integrated with personal insights from her career as a Labour MP, Cabinet Minister and Secretary of State.

Throughout it's a joy to the savour the words and wisdom of dozens of seminal female figures, from Boudica's stirring two thousand year-old polemic against violations of women, to Diane Abbott's powerful 2019 House of Commons speech on the brutally unjust Windrush scandal. Other British women with political pedigree include the fabulously fierce Barbara Castle (her speech here is an exquisite example of sharp, scathing, socialist-minded oratory), Jo Cox, with her poignant maiden speech as an MP, Yvette Cooper herself, and former Conservative Prime Minister Margaret Thatcher. While it might seem out of place for Cooper to re-amplify the Iron Lady's inflammatory "ideological assault on the public sector" by including her "the lady's not for turning" speech, she frames the decision by referring to Thatcher's mould-breaking persona and indestructible self-belief. Thatcher's inclusion is also testament to the gracious spirit that runs through the anthology. Indeed, Theresa May's speech on modernising the Conservative party is also included.

Beyond Britain we hear from Audre Lorde, Benazir Bhutto and Michelle Obama; from razor-witted US Congresswoman Alexandria Ocasio-Cortez, Nigerian novelist and feminist Chimamanda Ngozi Adichie, and young education campaigner Malala Yousafzai. I was especially stirred by the 1851 speech of Sojourner Truth, a former slave turned activist whose work saw her campaign against slavery and champion women's rights, and whose words sang for the oppressed. The last words are given to Greta Thunberg because "no one speaks about the future with more clarity or urgency than Greta Thunberg".

"She Speaks, I must listen", Cooper writes in her introduction and this finely-curated anthology will certainly inspire readers of all ages to pay close attention to the women's words it shares.
She Speaks Synopsis
A powerful celebration of brilliant speeches by women throughout the ages, from Boudica to Greta Thunberg.
Looking at lists of the greatest speeches of all time, you might think that powerful oratory is the preserve of men. But the truth is very different - countless brave and bold women have used their voices to inspire change, transform lives and radically alter history.
In this timely and personal selection of exceptional speeches, Yvette Cooper MP tells the rousing story of female oratory. From Boudica to Greta Thunberg and Margaret Thatcher to Malala, Yvette introduces each speech and demonstrates how powerful and persuasive oratory can be decidedly female. Written by one of our leading public voices, this is an inspirational call for women to be heard across the globe.
She Speaks Press Reviews
'Wonderful... Cooper's book is more than a woke stocking-filler; it's an urgent reminder of the current chilling climate of political violence that is aimed disproportionately at women.' - Independent
Inspirational. A book to rouse the orator in all of us. An anthology of powerhouse speeches deftly deconstructed by Cooper - a speaker with poise & passion. - Deborah Frances-White, author of The Guilty Feminist
'A treasure trove of trail-blazers... These are women who have braved discrimination, bigotry and appalling threats to their lives to ensure their voices are heard. The least we can do is listen - and marvel at the inspiration they offer us.' - Cathy Newman, presenter, Channel 4 News and author of Bloody Brilliant Women
If you loved this, you might like these...