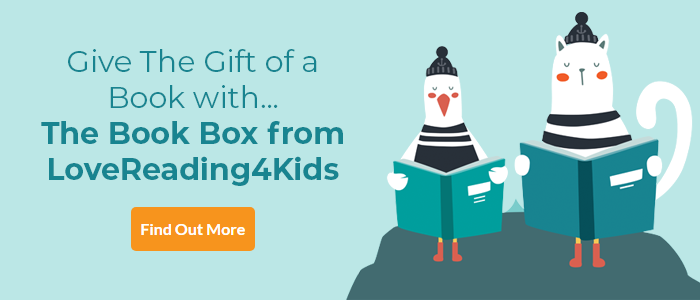 The Boy Who Made the World Disappear Review
Black holes and a red mist in a funny, mind-expanding story
Ben Miller cleverly mixes real science and observations of real life into a mind-expanding story, and gives it something of the feel of a fable too. Harrison is generally a good boy, but he does have trouble with his temper. He loses it spectacularly at another boy's birthday and, to make a point, the party entertainer sends him home with – wait for it – a black hole. It's useful for getting rid of things he doesn't like, but when he accidentally loses things that matter, he needs science, determination and the help of his family to put things right. The science is real enough to make us think it could happen, and the storytelling more than good enough to make us wish it had.
If The Boy Who Made the World Disappear sparks a desire for more science based adventure, look out for books by Christopher Edge and Ross Welford.
The Boy Who Made the World Disappear Synopsis
'Stories are often about a good person who does a Bad Thing, and this is no exception...' Harrison tries his best to be good. He doesn't steal, he always shares with his sister and he never cheats at board games, but Harrison also has a BIG flaw ... He can't control his temper!
So when he's given a black hole instead of a balloon at a party, Harrison jumps at the chance to get rid of everything that makes him cross. But when it's not just things he hates that are disappearing into the black hole but things he loves, too, Harrison starts to realise that sometimes you should be careful what you wish for... An out-of-this-world adventure about twists of fate, time travel and troublesome black holes, Ben Miller's stunning storytelling is paired with beautiful illustrations from emerging talent Daniela Jaglenka Terrazzini.
The Boy Who Made the World Disappear Press Reviews
Praise for The Night I Met Father Christmas:
'A gorgeous tale brimming with the magic of Christmas. A sheer delight for all kids both big AND small.' Ruth Jones, award-winning writer and comedian
'Enchanting, funny and intriguing in equal measure' Philip Ardagh, bestselling author
'Bubbles with warmth and mischievous humour ... irresistible' Alexander Armstrong, presenter, comedian and writer
'A fire-side gem of a story' Abi Elphinstone, bestselling author
If you loved this, you might like these...