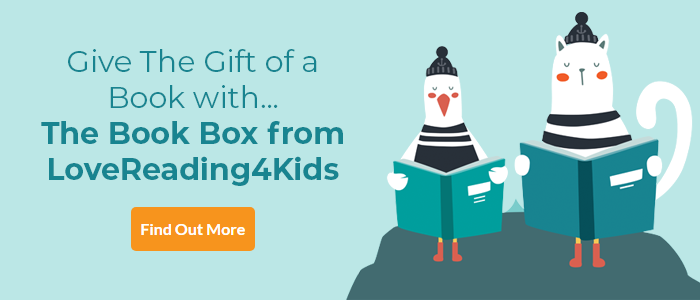 LoveReading View on Rules for Being a Girl
Timely and thought provokingly honest account of the difficulties incurred just by "being a girl"
This compelling read tells a familiar story of the authority figure ( a popular teacher here) who behaves inappropriately and when his victim comes forward, she is not believed and her life takes a real turn for the worse, including in this case, work being marked down and university applications scuppered by the same teacher in revenge for her speaking out. What makes this book stand out is the complexity and authenticity of Marin's internal dialogue and the fact that the dilemmas she faces and the choices she makes are all too believable. The book really gets to the heart of how difficult it is for girls and women to make sense of this kind of violation, and brilliantly explores the way they doubt themselves and the way that predators exploit these feelings. Marin's experience opens her eyes to things that had previously passed unnoticed- the casual sexism of classmates and the institutional sexism of a school dress code and of an English curriculum which featured only male authors and even her own lack of awareness of what life is like for outsiders. While English teachers will celebrate Marin's decision to express her protest in print via her student newspaper editorials, librarian's will relish the feminist book club she also sets up ( and the excellent book recommendations that are given) This is an important book for both sexes to read and one which will hopefully start lots of conversations about equality, sexual harassment, and those unwritten social norms that govern our behaviour.

We've got some great stuff related to this book in our KidsZone.
Head over there and check it out now.
Rules for Being a Girl Synopsis
From Katie Cotugno and author of Sex and the City Candace Bushnell comes this fierce and feisty exploration of feminism: standing up, speaking out and rewriting the rules.
Don't be easy. Don't give it up. Don't be a prude. Don't be cold. Don't put him in the friendzone. Don't act desperate. Don't let things go too far. Don't give him the wrong idea. Don't blame him for trying. Don't walk alone at night. But calm down! Don't worry so much. Smile!
Marin is a smart, driven, popular girl - she's headed for Brown when she graduates and has a brilliant career as a journalist ahead of her. Especially in the eyes of English teacher Mr Beckett. He spends a lot of time around Marin, and she thinks it's harmless . . . until he kisses her. No one believes Marin when she tells them what happened, so she does the only thing she can: she writes an article called 'Rules for Being a Girl' for the school paper to point out the misogyny and sexism that girls face every day. As things heat up at school and in her personal life, Marin must figure out how to take back the power and rewrite her own rules.
Rules for Being a Girl Press Reviews
Young people starting to explore social justice will find this engaging work a stepping stone on the way to heavier fare such as Roxane Gay's Bad Feminist or Margaret Atwood's The Handmaid's Tale School Library Journal
The authors write a convincing teen exploring the complex, frequently sexist social norms that girls and women navigate daily Publishers Weekly
A fiercely feminist call to arms Guardian
If you loved this, you might like these...