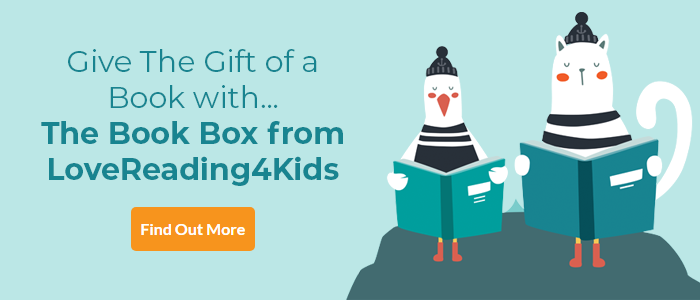 LoveReading View on Roar
This elegant animal lift-the-flap picture book will elicit loads of laughs, roars and asking for more
October 2020 Debut of the Month
What a roar-some romp this is! With its read-along rhymes, fun flaps to lift and energetic animals, toddlers will adore grrr-ing, snapping, ooo-ing, hissing and ROARING their way through this jamboree of jungle dwellers. It's a joy to read aloud, ideally with exuberant accompaniment from little animal lovers.
The rhythmic, rhyming text invites readers to engage with larger-than-life animals in their natural habitats - a tiger hiding in tall bamboo, a crocodile lurking in a lilypond, a snake slithering through leaves, a monkey curled in a tree, a lion prowling a plain - while sharing information about their physical characteristics and - of course - the sounds they make. It's a beautiful book to behold, too - Katerina Kerouli's style is both bold and understated. Her palette has an elegant mid-century feel, and her animals are oh-so chicly expressive.
Roar Synopsis
Crocodile lurks in the water, Tiger and Lion prowl through the jungle, Monkey swings through the trees and Snake slithers through the undergrowth in this beautifully illustrated, stylish picture book. Lift the giant flaps to reveal those strong, wide jaws, sharp teeth - and a flicky tongue! - and join in as the animals SNAP, ROAR and HISS.
A larger-than-life look at wild jungle animals, this visually stunning book is a work of art.
Roar Press Reviews
Wonderful and vibrant lift-the-flap title, perfect for little ones! My little one loved the rhymes and we can't wait to buy a copy for our shelf! -- Waterstones Bookseller - NetGalley Reviewer
Beautifully illustrated this book is a treat to read [...] The text lends itself to voices and actions, the alliteration of the snake, the snapping crocodile &, predictably, the roaring lion were particular favourites for my boys - NetGalley Reviewer
A beautiful, colourful and engaging book for the youngest of book lovers [...] Lovely descriptions of the animals and a wide range of vocabulary which is so important in books for young children. The rhythm of the text made it easy reading for adults and enjoyable to listen to for children - NetGalley Reviewer
If you loved this, you might like these...
All versions of this book
About Katerina Kerouli
Katerina Kerouli is a freelance graphic designer and illustrator based in London, where she has lived since gaining a first-class degree in Graphic Design from Nottingham University in 2016. She has worked with a wide range of clients including Virgin Atlantic, Scoop Magazine and Acrylicize, while exploring her own personal illustration style. Roar! is her first picture book.
More About Katerina Kerouli