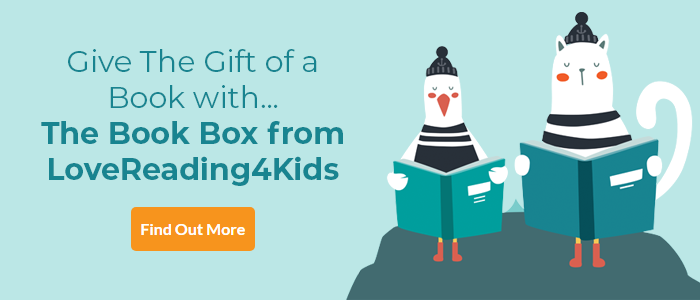 LoveReading View on Break the Mould
Personal reflections, advice and inspiration for everyone, not just those with a difference
How to Take Your Place in the World
Teacher, writer, fashion icon and activist, Sinéad Burke, also happens to be a little person. This is her preferred description and one for which there were no words in the Irish language and as she recounts here, she wrote to Fóras na Gaelige, the organisation that oversees the development of the language, and 'duine beag' is now in the dictionary. This is just one example of how Sinéad approaches her life - not being defined or dictated to by the perceptions and assumptions of others. Disability is not a lack of anything, it is a difference and we are all different and unique and must make the most of our lives and our dreams. The friendly and informal presentation of the personal anecdotes, other real-life stories and calls to action are matched by the non-patronising tone of the writing. Children and young people will respond to the honesty, respect, warmth and empathy she shows her readers. The contents encourage every individual to value themselves and to think about their strengths and the things they can do better and then look at how they can make a difference to the world. It will of course make every reader see the world as it might appear to people who are different and the challenges this brings and inspire them to want to make the world a more accessible place. While it is particularly empowering for those living with differences to see themselves reflected in a book, this is an important message for every child and every child (and the adults who care for them) will benefit from reading it. A very necessary purchase for every parent and every school library.
Other Info
The author, Sinéad Burke says: 'There's a phrase that I use; one that's almost become a mantra, 'Who is not in the room?' As a teacher and as a person who loves to read, so often it has been my experience that libraries and bookshelves were void of stories like mine. People like me were rarely the protagonist and it is with great pride and more than a hint of nervousness that I reflect on some of my most challenging and unpredictable experiences within this book. Using my lived experience as a case study to create empathy and to understand the value of kindness, this book will help all readers realise that even though our bodies, thoughts and interests are different, there is so much that unites us and well, anything is possible.'
Break the Mould Synopsis
Break the Mould with Sinead Burke - teacher, activist, author and little person. Sometimes we can feel like we are not good enough. That we don't belong. Or that we want to be more like our friends.
In this empowering guide, Sinead Burke draws on her own experiences and encourages young readers to believe in themselves, have pride in who they are and use their voice to make the world a fairer, more inclusive place.
From the power of being different, to celebrating the things you love about yourself and helping others do the same, this is a brilliantly inspirational handbook for breaking the mould and finding your place in the world.
Break the Mould Press Reviews
'A lesson in kindness' - ELLE magazine
'A lovely lesson in humanity for eager young humans' - Chris O'Dowd
'This book made me feel proud to be different' - Rosie Jones
'A very important book encouraging us all to celebrate the uniqueness and gift of our own and others' differences, while recognising all of that which we share in common.' - Michael D. Higgins, President of Ireland
If you loved this, you might like these...
All versions of this book
About Sinéad Burke
Sinéad Burke is an educator, writer and advocate. Born in Dublin, Sinéad is interested in making the world a more equitable place. Her career began in the classroom, teaching children from ages to four to twelve. Sinéad received the Vere Foster Medal for Teaching by Trinity College, Dublin but this desire to create equality and access couldn't be contained to the classroom. With a Masters in Broadcast Production, Sinéad understood the power of storytelling and as a disabled woman, became aware of the lack of representation in television, museums, dolls, books... ...
More About Sinéad Burke