Natalie Byrne - Illustrator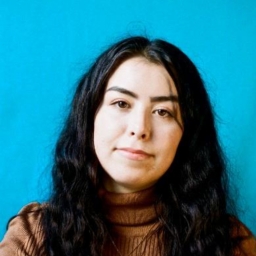 About the Illustrator
Natalie Byrne is a Latina illustrator based in London. She studied Graphic Design at Sheffield Hallam University, and found her illustrative voice combining colour and important topics. Natalie's work promotes intersectional feminism and tackles social issues such as sexual assault, mental health and equality.
Featured books by Natalie Byrne

9+ readers
11+ readers
How to Take Your Place in the World | Teacher, writer, fashion icon and activist, Sinéad Burke, also happens to be a little person. This is her preferred description and one for which there were no words in the Irish language and as she recounts here, she wrote to Fóras na Gaelige, the organisation that oversees the development of the language, and 'duine beag' is now in the dictionary. This is just one example of how Sinéad approaches her life - not being defined or dictated to by the perceptions and assumptions of others. Disability is not a lack of anything, it is a difference and we are all different and unique and must make the most of our lives and our dreams. The friendly and informal presentation of the personal anecdotes, other real-life stories and calls to action are matched by the non-patronising tone of the writing. Children and young people will respond to the honesty, respect, warmth and empathy she shows her readers. The contents encourage every individual to value themselves and to think about their strengths and the things they can do better and then look at how they can make a difference to the world. It will of course make every reader see the world as it might appear to people who are different and the challenges this brings and inspire them to want to make the world a more accessible place. While it is particularly empowering for those living with differences to see themselves reflected in a book, this is an important message for every child and every child (and the adults who care for them) will benefit from reading it. A very necessary purchase for every parent and every school library.
Other books by Natalie Byrne

Period. is everything you need to know about periods. PERIOD. Period. is a book for everyone; for children and adults, mums and dads, womb-owners and ex-womb-owners. There is no beating around the bush in this funny and informative book written and illustrated by Natalie Byrne, full of practical tips and advice from what a period actually is, to who and who doesn't have them. This book is a myth-busting must-read. For each book sold we will donate menstrual supplies to asylum seekers, refugees and those who can't afford them through Bloody Good Period.
CHECK OUT OUR INDIE AND SELF PUBLISHED BOOK REVIEW AND PROMOTION SERVICE
Read More
×