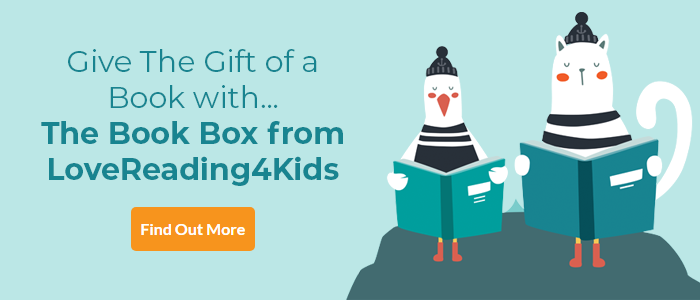 LoveReading View on Dogger's Christmas
Timeless and heart-warming seasonal sequel to a beloved best seller
A seasonal sequel to the beloved Dogger
Forty-three years after the publication of Dogger, where we first met Dave and his very precious toy dog, 93-year-old Shirley Hughes has gifted a new generation of children an equally beautiful story, which I am quite sure that parents and teachers who grew up with Dogger will relish reading to their children. Dogger of course was a huge success and won not only the prestigious Kate Greenaway Medal but was voted by the public in 2007, their favourite winner of the medal in 50 years of the annual award. In this sequel we see that the family has increased to include toddler Joe and Dave is a little older too and his taste in toys is changing, but Dogger is still taken to bed every night and is as important as ever. Big sister Bella still has her teddies as well, but tells Father Christmas in her letter that she did not want any more 'because she had seven already'. I love all the little references back to the original story where, as I am sure you all remember, Bella heroically gave up a big new teddy that she had won, so that she could reclaim the lost Dogger for Dave. We suspect that people have been buying her teddies ever since to make up for it! It will probably come as no surprise that Dogger goes missing again and in such a way that will be instantly recognisable in every home and strike terror into every parent's heart! Needless to say, it is Bella that saves the day again and all ends well. Even though we must assume the book is set in the 70's, it has a timeless quality and it's nice to see a Dad helping with the cooking, childcare and cleaning. Shirley's beautifully naturalistic style captures every nuance of body language as the family makes their preparations for Christmas. A Christmas full of nostalgic detail, family traditions and kindnesses which remind us all of things that really matter. A wonderful Christmas classic in the making!
Dogger's Christmas Synopsis
A seasonal sequel to one of our most beloved children's books, voted the public's favourite
Over 40 years after Dogger was published, comes this magical follow-up: Dogger's Christmas.
It's that special time of year: Christmas. The time of carol-singing, tree-decorating, and of course lots of presents. But in the excitement of new toys, will Dave forget about his old friend, Dogger? The very special story of one boy and his beloved toy - who always manages to be found...
Dogger's Christmas Press Reviews
Praise for Dogger:
This is Hughes' most heartwarming picture book . . . Hughes has a kindly, inexhaustible eye - she misses nothing Observer
Kate Greenaway medal-winner Shirley Hughes is a national treasure Philip Pullman
If you loved this, you might like these...