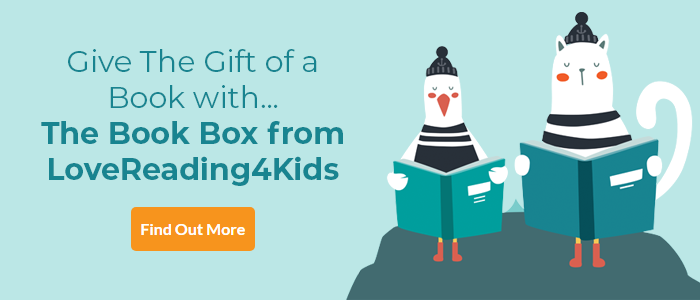 LoveReading View on Two Terrible Vikings
This viking duo will give Horrid Henry a run for his money!
A Julia Eccleshare Pick of the Month February 2021
Best-selling Francesca Simon's new characters Hack and Wack, a pair of outrageously badly behaved Viking twins, will delight all Horrid Henry fans. Although still young, the tearaway twins are deemed to be the very worst Vikings in the village – a title that makes them and their parents very proud. Against a snowy and watery Viking background, Hack and Wack run amok at Elsa Gold-Hair's birthday party, have a scary adventure with some trolls, and steal a boat and take their friends Dirty Ulf, Twisty Pants and the dog Bitey- Bitey off on a raid of Bad Island. Hack and Wack are truly terrible and their madcap adventures are fast, furious and always hilariously funny.
Read more about the Two Terrible Vikings from Francesca Simon, our Guest Editor this month.

We've got some great stuff related to this book in our KidsZone.
Head over there and check it out now.
Two Terrible Vikings Synopsis
What if your parents WANTED you to behave badly? Set in the snowy fjords of a Viking kingdom, the terrible twins, Hack and Whack, are proud to be the best worst vikings. Nothing stops the marauding pair as they steal boats, loot a birthday party, track a troll and sail off to raid Bad Island with their friends Twisty Pants and Dirty Ulf. Well, almost nothing . . .
With whip-smart dialogue, and accompanied by Dennis the Menace style anarchic cartoon imagery, this series is as sharp, funny and compelling as you would expect from the reigning Queen of Comedy.
Two Terrible Vikings Press Reviews
'As joyously anarchic as Horrid Henry himself, these two little boy and girl Vikings will have your children laughing out loud.' – Cressida Cowell
'A wonderfully absurd, anarchic romp' – Sarah McIntyre
Praise for Horrid Henry;
'Just the thing to make young boys think that this reading lark might be a better idea than they first thought.' The Bookbag (Horrid Henry's Fearsome Four)
'Utterly wicked and totally brilliant!' Books for Keeps (Don't be Horrid, Henry!)
'The humour is just on the wavelength of five to eight-year-olds.' The Scotsman (Horrid Henry Wakes The Dead)
If you loved this, you might like these...