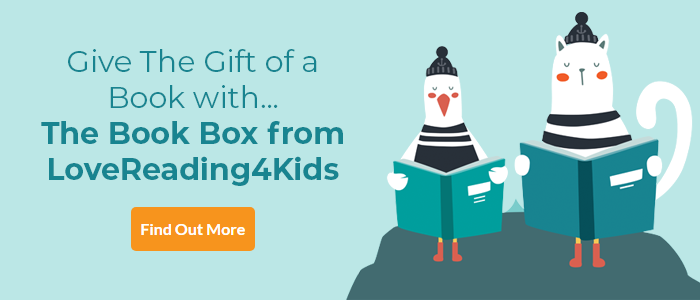 Last One To Die Review
Chilling contemporary thriller laced with creepy Victorian occultism
Selected for The Book Box by LoveReading4Kids
This pacey page-turner teems with tension, twists and terror from the moment Irish girl Niamh arrives in London for a drama course and finds herself in a storm of vicious attacks on fellow students. Accelerating the fear factor, the victims look like Niamh, and bear marks reminiscent of those made by Spring Heeled Jack, a Victorian folklore figure who was said to slash his victims with metal claws.
Amidst this terror, Niamh takes up her placement in a Victorian museum, where she plays the role of a factory owner's daughter who died a gruesome and untimely death. No wonder, then, that Niamh is glad to befriend Jess, a self-proclaimed "history nerd" who's thrilled to visit the museum's parlour that was once used by "the infamous Madame Josephine...Fortune teller, hypnotist, and mistress of the occult." Then there's creepy Will who works there, and gorgeous Tommy who sets Niamh's heart a-pounding.
Entertaining and menacing in equal measure, and loaded with cliff-hangers and red herrings, this accomplished debut brings old school Point Horror novels to mind.
Last One To Die Synopsis
One of Us is Lying meets This Lie Will Kill You but with a chilling supernatural twist that will keep you guessing until the very end . . .
Last One to Die follows 16-year-old, Irish-born Niamh, who has arrived in London to study drama over the summer. Her dreams for an exciting summer are soon overshadowed by a mysterious series of terrifying attacks on young women across the city, and Niamh discovers that the victims look shockingly similar to her.
Determined to make it through her drama course, Niamh is placed at a Victorian museum to put her acting skills to the test. But there's something eerie about the museum and her other cast members, and soon the sinister history and folklore of Victorian London begins to collide with the present-day attacks. Could Niamh be the next victim?
Last One To Die Press Reviews
'Chilling, funny and gripping' Emily Barr, author of The Truth and Lies of Ella Black
'A supernatural terror-fest!' Kat Ellis, author of Harrow Lake
'Point Horror for a new generation' Kathryn Foxfield, author of Good Girls Die First
If you loved this, you might like these...