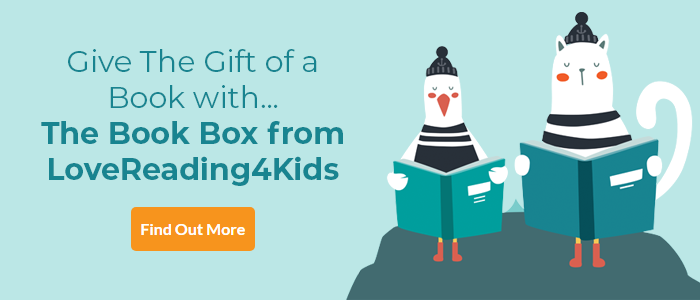 Ace of Spades Review
An ingeniously twisty thriller exposing white supremacy in an elite high school
June 2021 Debut of the Month
Faridah Àbíké-Íyímídé's Ace of Spades is an explosively exceptional debut. An incisively subversive, edge-of-your-seat thriller that takes the genre to jaw-droppingly unexpected extremes as it exposes horrific, deep-rooted institutionalised racism.
The action centres around an elite high school in the white part of town. It has an all-white student population, except for our two principle characters - musician and scholarship student Devon, and privileged aspiring Yale alumnus Chiamaka. Devon (Von to his proud, hardworking Ma) can't wear his hair in twists or cornrows here, and Chiamaka, of Nigerian and Italian heritage, feels compelled to hide her natural hair, and has adopted a "kill or be killed" stance - to achieve the success she's set on, Chiamaka knows she'll have to be tougher than tough.
Devon and Chiamaka are sent reeling when an anonymous texter, Aces, starts revealing their deepest, darkest secrets, and it doesn't take much to realise why they're being targeted - the colour of their skin. And so a cruel cat-and-mouse game unfolds - two mice trapped in a destructive nightmare and a malicious cat motivated by racism, with homophobia weaponised too.
While there are shocks aplenty (of the rare, ingeniously interwoven variety), the story is compellingly complex, with finely considered character exposition, and no simplified, clear-cut dichotomies drawn between who we can trust, and who should be top of our suspect list. The mounting tension is powerfully palpable, as is the embedded racism Devon and Chiamaka are subjected to - it runs deeper and wider than they (or readers) can possibly anticipate. Turns out, no one can be trusted; that there's more than one cat in this hideous game. Oh, and there are romantic entanglements too, all of which means Ace of Spades delivers on all fronts - mystery, romance and tackling important issues in explosive style. What more could a reader ask for?
*** Find a must-read letter from Faridah to her readers, attached to the extract.
Ace of Spades Synopsis
Hello, Niveus High. It's me. Who am I? That's not important. All you need to know is...I'm here to divide and conquer. - Aces
Welcome to Niveus Private Academy, where money paves the hallways, and the students are never less than perfect.
Until now.
Because anonymous texter, Aces, is bringing two students' dark secrets to light. Talented musician Devon buries himself in rehearsals, but he can't escape the spotlight when his private photos go public. Head girl Chiamaka isn't afraid to get what she wants, but soon everyone will know the price she has paid for power. Someone is out to get them both. Someone who holds all the aces. And they're planning much more than a high-school game...
A compelling, incendiary, and unputdownable thriller with a shocking twist, Faridah Abike-Iyimide delves deep into the heart of institutionalized racism with this compulsive debut.
Ace of Spades Reader Reviews
In addition to our Lovereading4Kids expert opinion some of our Reader Review Panel were also lucky enough to read and review this title. You can click here to read the full reviews.
Ace of Spades Press Reviews
"Ace of Spades is the thought-provoking thriller we ALL need." Nic Stone, #1 NYT bestselling author
"Strong Gossip Girl vibes and a whole lot of mystery." Buzzfeed
"Thunderous and terrifying. There's no way you're putting this down until you get to the last page." Maureen Johnson, NYT bestselling author
Ace of Spades is my favourite YA novel in some time! A love letter to Gossip Girl and Pretty Little Liars... a hugely accomplished debut. - Juno Dawson
A heart-racing and twisty thriller that grapples so much more than a simple mystery; Ace of Spades explores being both queer and Black, and the sinister, destructive nature of white supremacy and racism. - Alice Oseman, author of Heartstopper
Abike-Iyimide's stunningly brilliant thriller weaves teen drama, thriller, and protest novel in a story like you've never seen before. A complete game changer. - Camryn Garrett, author of Full Disclosure
This is a phenomenal debut from an absolutely gifted writer. Compelling. Alluring. Shocking. Ace of Spades will have you on the edge of your seat. Faridah Abike-Iyimide is one to watch. - Melissa Cummings-Quarry and Natalie A. Carter, co-founders of The Black Girls Book Club
Expect this exceptional debut to be everywhere this summer. - The Bookseller
If you loved this, you might like these...