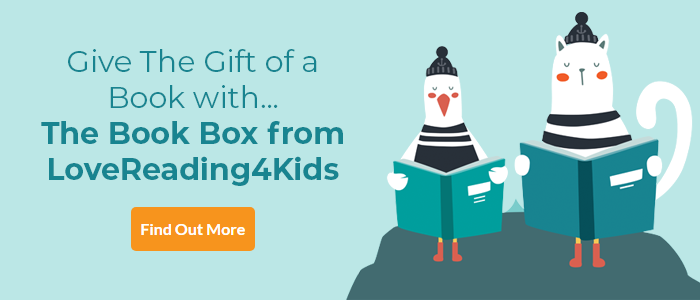 Monster Max and the Bobble Hat of Forgetting Review
Monster fun for all!
This comic action adventure stars nine-year-old Max, who has the unusual ability to turn into an enormous, hairy monster whenever he burps. You can imagine how much fun that is, though it's unfortunate that if he sneezes he turns back into a boy, frequently a boy dressed only in his underpants at that (superhero problems, heh). With the encouragement of his parents – changing into a monster, bat or wolf isn't considered unusual at all where Max's mum is from – Max is determined to make doing good and helping people his modus operandi, but his reputation is threatened when another mysterious creature arrives in town with very different ideas. On top of that, Max has a nemesis to deal with, in the shape of also nine-year-old Peregrine and his Personal Animal Nano Tracking Sonar, aka P.A.N.T.S. All of this plus some interesting back stories about Max's mum make this very satisfying reading and monster fun. Max will be back in further books which is good news.
Monster Max and the Bobble Hat of Forgetting Synopsis
Max is just an ordinary, slightly scruffy boy, until he burps, when he turns into a huge monster, with teeth like swords, who can jump over buildings, roar and eat whole dustbins.
It's great being a monster whose aim is to 'protect and do good stuff' until Max sneezes, when he turns back into a boy again, sometimes far from home and dressed only in his pants. But something starts causing a lot of damage in his quiet suburb and it isn't Max.
Trailed by his nemesis, Peregrine, a boy his age who has invented a POOP (portable operating omni prison) machine to catch the monster, Max has to find the real culprit before Peregrine catches him...
Monster Max and the Bobble Hat of Forgetting Press Reviews
'This is a monsterific romp of a read that had me howling with laughter. Max is a loveable hero and Frankenstein the cat deserves his own series quite frankly! Monster Max and the Bobble Hat of Forgetting is an unforgettable, hugely funny read.' Swapna Haddow
'I had a fab time reading this! It's fabulously silly fun – gloriously anarchic and monstrously funny! I loved the reluctant developing friendship between the boys as well. Very nicely done! Kids will love it … although it was right up my street too!' Simon James Green
'Bonkers from start to finish. And I mean that in a GOOD way.' Philip Ardagh
'I really enjoyed Monster Max & the Bobble Hat of Forgetting, a funnily monstrous & monstrously funny adventure.' Gareth P Jones
If you loved this, you might like these...