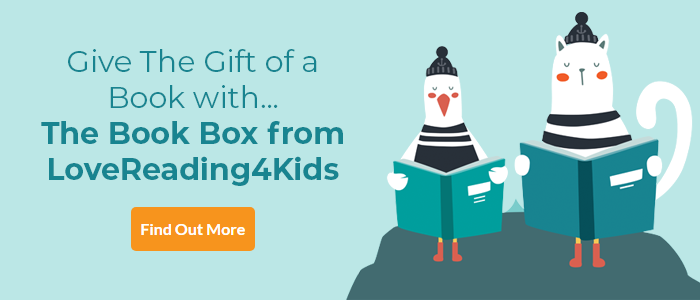 The Secret Garden Review
Elegant hardback gift edition of an Edwardian children's classic
How I loved The Secret Garden as a child - the slow-building, spellbinding sense of magic, the enchantment of nature, the gradual, glowing, transformative friendship between (initially moody, miserable) Mary and Dickon.
While the period The Secret Garden evokes is very different from our own, the magical elements at its heart radiate through the particulars of its age. And what better way to introduce today's young readers to the magic than with this Wordsworth Collector's Edition? With a stylishly illustrated cover - replete with gold foil - and lovely hardback format, this will add plenty of panache to home and school libraries.
The Wordsworth Collector's Editions make wonderful presents for children; you can find more in the series here.
Other Info
The Secret Garden was a favourite choice of our Guest Editors;
Lauren Child, November 2020 Guest Editor: This was the first book I read and then immediately re-read because the world it contained was so beautifully drawn and the book had such an intensity of feeling that I couldn't leave it.
Sally Nicholls, March 2012 Guest Editor: "I first came across The Secret Garden on story tape as a little girl. I think it's a near-perfect children's book – full of mystery and excitement, but grounded in a child's journey of self-discovery. Hodgson Burnett makes the most ordinary things extraordinary – a robin, a key, a skipping-rope. Brilliant."
The Secret Garden Synopsis
Mary Lennox was horrid. Selfish and spoilt, she was sent to stay with her hunchback uncle in Yorkshire. She hated it.
But when she finds the way into a secret garden and begins to tend to it, a change comes over her and her life. She meets and befriends a local boy, the talented Dickon, and comes across her sickly cousin Colin who had been kept hidden from her. Between them, the three children work astonishing magic in themselves and those around them.
The Secret Garden is one of the best-loved stories of all time.
The Secret Garden Press Reviews
I love this story of a girl's life being changed by nature. Michael Morpurgo
A timeless tale The Guardian
If you loved this, you might like these...