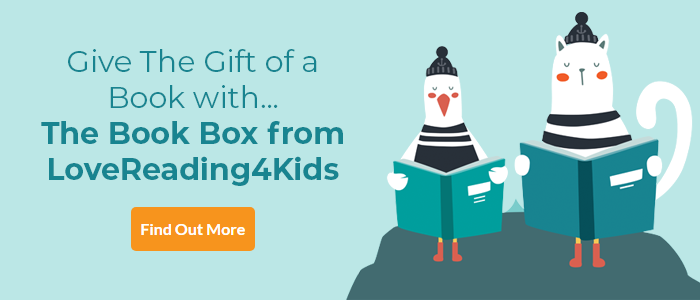 Beautiful Broken Things Review
This powerful, punch-packing story is an utterly compelling, authentic portrait of the intricate ebbs and flows of friendship
16-year-old Brightonians Caddy and Rosie have been best friends all their lives, their relationship enduring even when Caddy's aspirational parents send her to a private school. But when an enigmatic new girl arrives at Rosie's comprehensive, Caddy's longing for "something of some significance to happen" in her "hopelessly average" life is set in motion, along with a shift in the dynamic of her relationship with Rosie. While Caddy is initially terrified that the beautiful, impulsive Suzanne will replace her, the three of them form a deep friendship. As Suzanne's self-destructiveness escalates, it emerges that she's struggling to cope with the ordeal of having suffered physical abuse at the hands of her stepfather, and Caddy finds herself laying everything on the line to save her downward spiraling friend.

This powerful, punch-packing debut is an utterly compelling, authentic portrait of the intricate ebbs and flows of friendship, and of a young adult trying to navigate the tempestuous waters of past traumas. Accessible and profoundly moving, Caddy, Rosie and Suzanne's story is sure to resonate with many a young woman - a phenomenal feat for any writer, let alone a first-time novelist.
Beautiful Broken Things Synopsis
A new edition of Sara Barnard's debut, Beautiful Broken Things, a moving story of friendship, shortlisted for the YA Book Prize and selected as part of Zoella's Book Club. Now with a bold cover look.
I was brave She was reckless We were trouble Best friends Caddy and Rosie are inseparable. Their differences have brought them closer, but as she turns sixteen Caddy begins to wish she could be a bit more like Rosie - confident, funny and interesting.
Then Suzanne comes into their lives: beautiful, damaged, exciting and mysterious, and things get a whole lot more complicated. As Suzanne's past is revealed and her present begins to unravel, Caddy begins to see how much fun a little trouble can be. But the course of both friendship and recovery is rougher than either girl realizes, and Caddy is about to learn that downward spirals have a momentum of their own.
Beautiful Broken Things Reader Reviews
Teens love to read and so in addition to our Lovereading expert opinion some of our Lovereading4kids Reader Review Panel were also lucky enough to read and review this title. You can read their full reviews by clicking here.
Charnell Vevers

'Beautiful Broken Things

manages to feel fresh and new, like it offers something different to the reader, something they haven't read before.'

Natalie McCalla, age 17

- 'I really enjoyed this book and I absolutely loved the relationship between the different characters. My favourite part was seeing how the relationship between Caddy and Suzanna had grown throughout.'
Cesca Anderson, age 14

- 'It has a roller coaster storyline that gripped me right until the end, I couldn't put it down!'
Francesca Hughes, age 13

- 'Heart-breaking, emotive and fresh comes Barnard's debut novel. It's hard to explain how much this book touched me.'
Humaira Kauser, age 17

- 'A beautiful love story- not between a boy and a girl or anything romantic- about best friends and the stuff we do for our friends.'
Jenny Duffy

- 'This is very much a story of modern friendship...I think the ending was very realistic.'
Megan West, age 14

- 'You know those books that are completely unforgettable? Those books that have a beauty that stays with you long after the final page? Well, this is one of those books.'
Edel Waugh

- I stayed up late into the night to finish this book and I am glad I did. The writing and the way the author makes you feel for these characters is truly inspiring. I loved this book.'
Rebekah Marsh, age 13

- 'Beautiful Broken Things

by Sara Barnard is truly inspiring, it shows that the incredible bond of friendship is truly powerful, no matter how much strain it comes under, it always survives.'
Destiny Maraj, age 14

- 'I loved this novel! It was a really moving, dramatic, intense novel.'
Olivia Dally-fitzsimons, age 12

- 'This book is really good.'
Rhiannon, age 12

- 'This book is amazing; it's an emotional rollercoaster and really makes you close to tears.'
Beautiful Broken Things Press Reviews
A moving, exhilarating YA novel about teen friendship... any reader who wants warmth, hilarity, vivid highs, lows and heartbreak should grab this book, which proves that feminist doesn't mean humourless and female-focussed doesn't mean lightweight. - Metro
Teenage girls are a mystery - even when you've been one! This tale of three such creatures - Caddy, Rosie and Suzanne - attempts to unravel their secrets and the result is quite something. - Heat Magazine
If you loved Jennifer Niven's 'All the Bright Places' this is a book you need to get your hands on. . . This is a book where you just love the characters, you ache at the complexities of their feelings, you read with baited breath, just wanting what might be impossible, for everything to be ok. - Maximum Pop
This book is exquisite, and exactly what YA needs. I still can't get over how REAL this story was, every single part of it was perfectly realised. It was so sophisticated in how it was written, with beautiful BEAUTIFUL prose . . . I am so excited to see what Sara writes next. This author is one to watch! -- Holly Bourne, author of Am I Normal Yet?
I felt like I was living this book. -- Zoella -
If you loved this, you might like these...