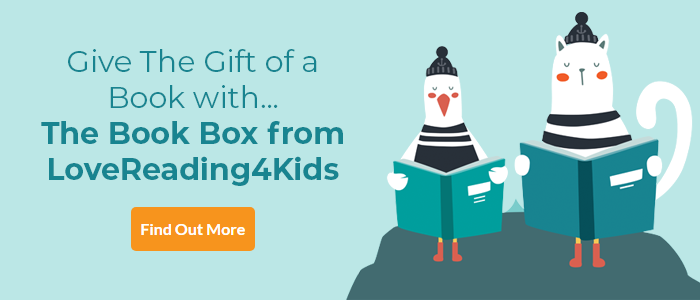 A Quiet Kind of Thunder Review
Heartfelt, enthralling story built round one girl's life-consuming anxiety
Sixteen-year-old Steffi has been selectively mute since she was five. No-one really knows why, least of all her, but teenage readers will recognise the different pressures that she feels so acutely. Her mutism heightens her loneliness, and the loss of her much-loved step-brother in an accident has added terribly to her isolation. We meet her as she's starting sixth form, set on reaching university, the pressure to speak greater than it's ever been. Things change when Steffi meets Rhys, who is deaf. Steffi can sign and as their relationship grows we realise that real communication takes many forms. This is very much a story of two individuals but it will resonate with readers, who will understand Steffi's problems, and be reassured by its message that you don't have to be noisy to have lots to say, or to be heard.
Readers will also enjoy Holly Bourne's excellent Spinster Club books, or the Zelah Green books by Vanessa Curtis.
Find more books with Positive Images of Disability.
A Quiet Kind of Thunder Synopsis
From the bestselling author of Beautiful Broken Things, Sara Barnard's A Quiet Kind of Thunder is stunning love story about the times when a whisper means more than a shout. Now with a bold cover look.
She doesn't talk. He can't hear. They understand each other perfectly. Steffi has been a selective mute for most of her life - she's been silent for so long that she feels completely invisible. But Rhys, the new boy at school, sees her. He's deaf, and her knowledge of basic sign language means that she's assigned to look after him. To Rhys it doesn't matter that Steffi doesn't talk and, as they find ways to communicate, Steffi finds that she does have a voice, and that she's falling in love with the one person who makes her feel brave enough to use it. Love isn't always a lightning strike. Sometimes it's the rumbling roll of thunder . . .
A Quiet Kind of Thunder Reader Reviews
Teens and YA's love to read and so in addition to the review by one of the Lovereading4kids editorial experts some of our Lovereading4kids Reader Review Panel members were also lucky enough to read and review this title. Click here to read their full reviews.
Humaira, age 18

- 'I fell in love with this book the way Steffi does with Rhys. This book is so beautiful and words can't describe how this book made me feel.'
Rebekah Marsh, age 14

- 'I was completely and utterly unable to put the book down for days.

A Quiet Kind of Thunder

portrays the bizarre relationship between Rhys and Steffi - it's ultimately the perfect love story.'
Dani Werner, age 25

- 'It took only five pages for me to realise this book was special, and I knew by the end that I was in love and quite possibly in possession of the best book of 2017.'
Eloise Mae Clarkson, age 14

- 'The book was written in a way which allowed you to empathise with the characters. If I had to rate it out of five stars it would definitely get a five out of five.'
Grace Spear, age 14

- 'The characters in this book sprung to life turning each page for me, making me never want to put it down.'
Jess Kenny

- Rodborough School - 'The story is realistic and very original and there was always a twist that you weren't expecting and an original solution afterwards.'
Laura Solomon, age 13

- 'A Quiet Kind Of Thunder

explores what happens when someone who has been silent for so long that they have become invisible, finds someone who understands her without having to open her mouth.'
Emily Price

- 'an excellent book!'
Izzy Read, age 16

- 'Never have I read a book as sweet as this! It is a perfect read for cold winter days, when the words can warm your soul.'
Sophia Ufton

- 'This book was brilliant!! Loved it all from start to finish. Hope to see more from this author.'
A Quiet Kind of Thunder Press Reviews
I literally cannot wait for everyone to read this and obsess over how good it is! -- Maddie (Heart Full Of Books)
I swallowed this in one delicious sitting, and I've been thinking about Steffi and Rhys ever since. Honestly, it's been weeks and I'm not over them. They're so well drawn that they feel really real for me in a way that makes me want to check in with them for the rest of their lives. -- Lauren James, author of The Next Together
Beautiful, honest and compelling. Also, one of the best depictions of anxiety I have ever read. -- Catherine Doyle, author of Vendetta
I don't know where to start. I'd give this book TEN stars if I could. I loved Beautiful Broken Things but I think I love this book even more. A brilliant depiction of social anxiety, a swoony subtle love story that creeps up on you, and meticulously researched, respectful and just beautifully written. This book is not only for the quiet ones, but by JOVE how the quiet ones will adore this book. -- Holly Bourne, author of Am I Normal Yet?
If you loved this, you might like these...