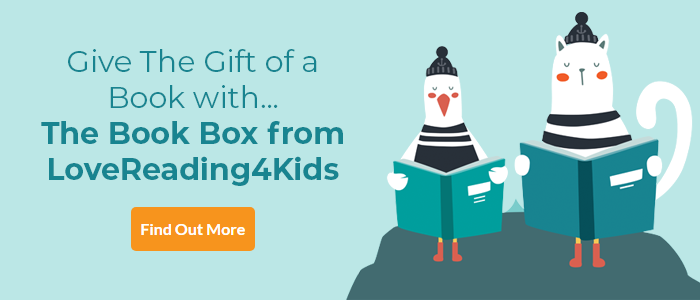 House of Hollow Review
Deliciously dark contemporary horror with the twists and tangles of timeless fairy tales
April 2021 Book of the Month
This exquisitely creepy YA shocker whirls with gritty horror, witty one-liners, Insta-worthy visual conjurations and the menacing mystery of three bewitching sisters who vanished in childhood.
"Dark dangerous things happened around the Hollow sisters. We each had black eyes and hair as white as milk...We didn't have friends, because we didn't need them." So explains the youngest sister, Iris. As children, the three sisters vanished one New Year's Eve on the strike of midnight and reappeared with their hair and eyes a different colour, tiny baby teeth in place of their adult teeth, and no memory. "In possession of an alchemical self-confidence that belonged to much older humans," Iris' older sisters have "set off into the world, both bound for the glamorous, exotic futures they'd always known they were destined for", leaving her alone in North London with her mother.
Sinister bells toll when seventeen-year-old Grey, a supermodel and designer of decadent couture "who looked like sex and smelled like a field of wildflowers", fails to turn up to middle sister Vivi's punk gig in Camden, and then there's the mystery of the man wearing a horned skull. There are books with unexpected twists, then there's House of Hollow - imagine losing your way in a decaying fairy tale forest, where tangled tree roots trip you up, and you have no idea what terrors skulk within its ever-shifting mists. At times grisly and always eerie, this intoxicating cocktail of contemporary horror and mythic menace is a lushly-written feast.
House of Hollow Synopsis
'Dark, dangerous things happened around the Hollow sisters. Everybody knew it.'
The Hollow sisters - Vivi, Grey and Iris - are as seductively glamorous as they are mysterious. They have black eyes and hair as white as milk. The Hollow sisters don't have friends - they don't need them. They move through the corridors like sharks, the other little fish parting around them, whispering behind their backs. And everyone knows who the Hollow sisters are.
Because one day the three Hollow sisters simply disappeared.
And when they came back, one month later, with no memory of where they had been, it was as if nothing had changed. Almost nothing, Apart from, for example, the little scar that had appeared in the hollow of their throats ... and a whispering sense that something is not quite right about them, despite (or maybe because of) the terrible passion to be with them that they can exert on anybody at will...
A thrilling, twisting, novel that is as seductive and glamorous as the Hollow sisters themselves....
House of Hollow Press Reviews
Stepping nimbly among the liminal spaces and eerie real-world haunts of our heroine's cipher-sister, this haunting modern fairy tale will wrap you up like a glittering fog, before going for your throat. -- Melissa Albert
This dark, deliciously twisted novel has everything you could hope for as a reader - a brilliant concept, glamorous characters with secrets to hide, immersive world building, and some of the finest writing I've seen in YA fiction. I'll put it like this - I am obsessed with the House of Hollow. -- Louise O'Neill
Dark and delicious, House of Hollow hums with malice and mystery. I devoured it whole. -- Kiran Millwood Hargrave
In House of Hollow, Krystal Sutherland turns her razor-sharp imagination to new horizons and proves, once again, that words blossom at her command. This story will steal up your spine, slip beneath your skin, and stick to you like honey. -- Samantha Shannon
Utterly gripping, deliciously strange and haunting -- Katherine Rundell
Alive with lush language and a dark fairy tale feel, this is a compelling readalike for lovers of Holly Black's many wonderful fair folk standalones and series. -- Abby Bussen - School Library Journal
Iris' smart and assured narration easily carries a fast-paced story entwining themes of grief and loss with elements of folklore and some very inventive body horror. The pervasive feeling of dread builds to a shocking twist. A lush and darkly twisted modern fairy tale. - Kirkus
If you loved this, you might like these...