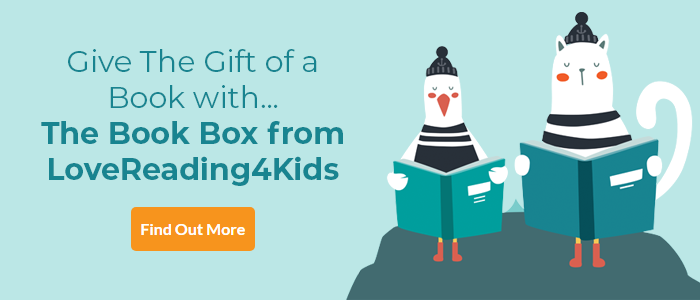 LoveReading View on Burning Sunlight
A gripping read, this is hard-hitting story about the climate emergency and the important role everyone can play in campaigning to avert it
A Julia Eccleshare Pick of the Month April 2021
Zaynab arrives in Devon from her home in Somaliland after the death of her mother, a passionate activist trying to improve lives in drought-stricken Somaliland. Unhappy, and lonely in her new environment, Zaynab begins her own campaign against the climate crisis drawing on her first-hand view of its devastating effect on her home country. She quickly finds fellow supporters among her classmates, including particularly Lucas who is equally passionate for different reasons. Challenging their school's prohibition on campaigning is the first big step and taking part in the national protest is the second. In doing both Zaynab shows her peers that children like them need to be heard. And that they can make a difference. But the stakes are high and, when Zaynab uncovers a big company with a sinister and destructive programme, she has to decide just how hard she will fight. Zaynab's passionate commitment is infectious – readers will be inspired.
Burning Sunlight Synopsis
Zaynab is from Somaliland, a country that doesn't exist because of politics and may soon be no more than a desert.
Lucas is from rural Devon, which might as well be a world away.
When they meet, they discover a common cause: the climate crisis. Together they overcome their differences to build a Fridays For Future group at their school and fight for their right to protest and make a real impact on the local community.
But when Zaynab uncovers a plot which could destroy the environment and people's lives back home in Somaliland, she will stop at nothing to expose it. Lucas must decide if he is with her or against her - even if Zaynab's actions may prove dangerous...
Zaynab and Lucas are from very different worlds, but can they come together and unite in their campaign against climate change? Perfect for fans of No One is Too Small To Make a Difference, Plastic Sucks! and Good Night Stories for Rebel Girls.
Burning Sunlight Press Reviews
For anyone who wants to get involved in climate change activism but has always felt intimidated by the topic, this is the ideal introductory guide. Two teenagers start protesting with Extinction Rebellion's school strikes, and learn more about the politics of the climate emergency as they uncover a corrupt scheme by an oil company. This novel tackles some big, complex topics like greenwashing, feminist intersectionality and the disproportional effects of climate change on third world countries. It's incredibly well researched and ultimately uplifting, despite the difficult topics -- Lauren James - Climate Fiction Writers League
A novel that might actually lead to some change ... scorching in more ways than one - Books for Keeps
A passionate and gripping book, about the importance of standing up for what we believe in, of not making judgements about others, of allowing each other to learn and grow, and the power of friendship -- Saffia Farr - Juno magazine
If you loved this, you might like these...