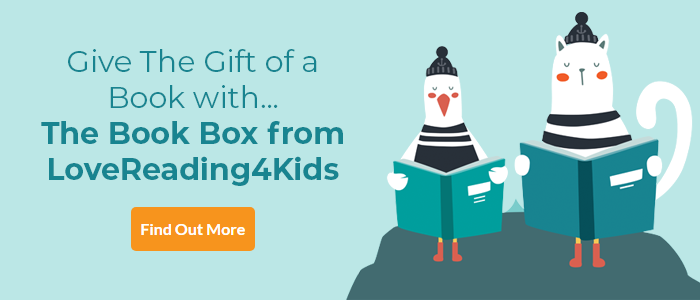 Small in the City Review
A mysterious, tense and atmospheric authorial debut from Greenaway winner Sydney Smith
Shortlisted for CILIP Kate Greenaway Medal 2021
This is the first time that Sydney Smith has written his own text for a picturebook and he demonstrates as much skill with words as with the art which has won so many accolades and reaches even greater heights of excellence in this stunning book. From the unusual thin skyscraper shape of the book to wordless passages of comic panel-style vignettes and full spreads of gridded streets and buildings, traffic lights and crowds, everything sets the tone of a chaotic city in winter. The moody art, mostly inky line and subdued watercolor with some gouache for thicker textures in the snow is intensely atmospheric. Masterful use of scale and perspective shows how terrifyingly small the gender unspecified, all-wrapped-up-for-winter, little protagonist is. "I know what it's like to be small in the city" the story starts and only gradually do we realise that it is Small who is speaking and only slowly do we realise who is being addressed as advice is given on finding warmth and shelter and dark alleys and dangerous dogs to avoid. There is a wonderful narrative twist which is best left to a first reading so you can fully appreciate the powerful emotional journey, but I can guarantee an immediate re-reading will be demanded so that you can spot all the clues. A truly exceptional picturebook.
Small in the City Synopsis
I know what it's like to be small in the city...
Being small can be overwhelming in a city. People don't see you. The loud sounds of the sirens and cyclists can be scary. And the streets are so busy it can make your brain feel like there's too much stuff in it. But if you know where to find good hiding places, warm dryer vents that blow out hot steam that smells like summer, music to listen to or friends to say hi to, there can be comfort in the city, too.
We follow our little protagonist, who knows all about what its like to be small in the city, as he gives his best advice for surviving there. As we turn the pages, Sydney Smith's masterful storytelling allows us to glimpse exactly who this advice is for, leading us to a powerful, heart-rending realization...
Small in the City Press Reviews
It's a masterpiece of thick, blurry lines and drifting snow, framing a child's solitary yet celebratory experience of urban life. - BookTrust
As with all the best picture books, the real story begins on the final page. - The Times, Best Books of the Year 2019
A stunning piece of work; thank you Sydney Smith. - The School Librarian
Looking for something a little different for an imaginative child who likes art? Look no further. - The Irish Independent, Children's Books of the Year
Featured in The Bookseller's September Previews. -- Fiona Noble - The Bookseller
If you loved this, you might like these...