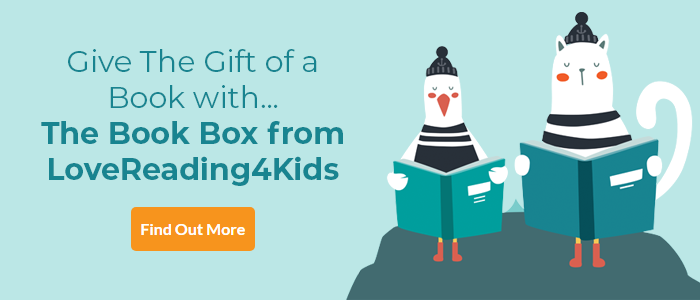 Dunkleosteus Review
Learn why species go extinct
The Devonian period is often called 'the Age of the Fishes', and of all the fishes, the Dunkleosteus was the scariest and most powerful of all, the apex predator. Huge, with an armoured head, and the fastest bite you can imagine, it ate everything, including other Dunkleosteuses (i?). None of that helped of course when the Dunkleosteus faced a mass extinction event, in its case, it was a victim of the Late Devonian mass extinction, the only one that might have been caused by trees. In the second in his excellent series on extinction, Ben Garrod brings this amazing creature back to life, and explains all that we think happened during the Late Devonian era. This is non-fiction at its very best – completely up to date, packed with information explained clearly and through some excellent analogies, it tells us everything about the period and creature in question, and lots about our own world too. Buy the set!
Other Info
TV scientist Ben Garrod presents the biggest extinction events ever, told from the point of view of evolution's superstars, the most incredible animals ever to swim, stalk, slither or walk our planet.
Whether you're 9 or 90, his unique exploration of the most destructive, yet most creative, force in nature makes top level science fun.

We've got some great stuff related to this book in our KidsZone.
Head over there and check it out now.
Dunkleosteus Synopsis
Here are the superstars of the story of life, from the super-weird to the super-ferocious. Usually a species has 10 million years or so of evolving, eating, chasing, playing, maybe doing homework, or even going to the moon before it goes extinct.
Dunkleosteus was super-snappy. With a bite 10 times stronger than a great white shark, it could snap its jaws 5 times faster than you can blink!
Discover its habitat, what it ate and what it was like to live in the shadow of this one-tonne predator until it went extinct at the end of the Age of Fishes.
Dunkleosteus Reader Reviews
In addition to our Lovereading4Kids expert opinion some of our Reader Review Panel were also lucky enough to read and review this title. You can click here to read the full reviews.
I consider myself to be a dinosaur expert and I found this book very interesting and informative. It only took me a few days to read the whole book! Full review
An accessible, beautifully-illustrated book that covers millions of years of natural history by focusing in on one particularly deadly predator. Full review
Dunkleosteus Press Reviews
Praise for So You Think You Know About..........Dinosaurs?:
'Garrod writes flawlessly with his own unique blend of well-honed skill as a scientist as well as the contagious curiosity and endless exploratory mindset usually reserved for children' BBC Wildlife Magazine
'Brilliantly dynamic, fascinating and original books on a topic you might think you and your kids know everything about but Dr Ben Garrod proves otherwise' Vicki Psarias, HonestMum
'TV scientist and biologist Garrod shines a fresh, contemporary light on this ever-popular topic' The Bookseller
'Ben Garrod's knowledge and enthusiasm for dinosaurs is both impressive and infectious' - Books for Keeps
If you loved this, you might like these...