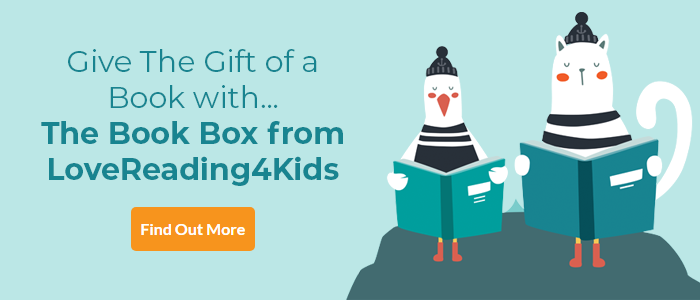 Ernest the Elephant Review
A beautiful modern fable about helping others
As one would expect from a much-lauded artist, past Children's Laureate and winner of the prestigious Hans Andersen Prize and two Kate Greenaway medals, this is a very beautiful book. But this modern fable has some gentle but poignant messages for young readers. As in many of his books one can safely assume the child represented by young Ernest. Safe and happy with his mum and the rest of the herd but bursting with curiosity about life, and one day he sets off to explore the fascinating jungle.
Children will pour over the jungle pages with relish, spotting leopard skin tree trunks, flowers made of fried eggs or even Crème eggs in classic surrealist Browne style. But young Ernest gets increasingly alarmed by the strangeness and finds himself lost. Every child will empathise with the lost child trauma. Ernest is relieved to come upon other animals, but what a disappointment they turn out to be and how marvellously is their boredom and selfish disdain captured. They really cannot be bothered to help or listen – just like some politicians!
But somebody does listen- a tiny mouse. Ernest thanks him most politely but does not believe help is possible from this unprepossessing source. Yet he can and does and Ernest and his mum are so happy to be reunited. "And so was the little mouse, as it quietly scurried back into the jungle" Illustrating so perfectly that helpfulness brings its own reward – just as it does for all those carers and NHS staff selflessly giving their time to help. A lovely rewarding read to reflect upon together.
Ernest the Elephant Synopsis
A poignant story about a baby elephant who gets lost in a mysterious jungle, from the acclaimed Kate Greenaway Medal-winning author-illustrator and former Children's Laureate.
Ernest is a happy baby elephant. But when his curiosity gets the better of him and he leaves the rest of his herd to explore the alluring and dangerous jungle, he becomes very lost indeed. Amongst the undergrowth, he meets a rude gorilla, a weary lion, an impolite hippo and an uncaring crocodile. Will anyone help Ernest find his way out of the jungle and home to his mum? From the international phenomenon, Anthony Browne, comes a heartfelt, visually stunning picture book, about finding help in unexpected places.
Ernest the Elephant Press Reviews
This is an adorable hardback book. Lovely story and beautiful pictures, which all have cute little details in them. -- Parent - Toppsta
This is a beautifully illustrated book. The story is really nice and we both thoroughly enjoyed reading it. The colours are vibrant and we had fun looking for the unexpected treats and surprises in the jungle. -- Parent - Toppsta
The illustrations are so warm and inviting. The facial expressions of the elephants are very thought-provoking. My 4 and 2 year old spent a long time poring over the pictures and they notice something new to discuss each time. -- Parent - Toppsta
If you loved this, you might like these...