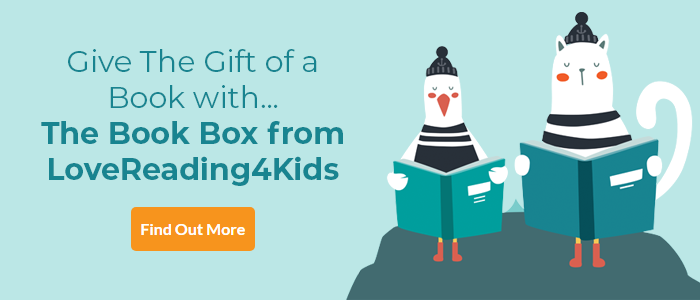 LoveReading View on Hallucigenia
Learn why species go extinct
Like a small worm, but with a head and teeth, and spines, and legs, the Hallucigenia is not something most of us could identify, and no wonder: this little sea dwelling invertebrate went extinct 450 million years ago. It was the End Ordovician extinction that did for the Hallucigenia, along with 85 per cent of species living in the seas and oceans at the time. All this is explained quite brilliantly in Ben Garrod's book, the first in his new series Extinct. By the end of the book, not only will readers know all we know about Hallucigenia (and how we've worked it out), but they will have a really good understanding of extinctions and the Ordovician in particular. In Garrod's hands, this is absolutely riveting, the book is full of information and scientific ideas, made clear as can be, his inspiring text illustrated with charts and colour illustrations. This extinct worm's-eye view of the world is exactly the thing to make us understand our planet and our place on it.
Other Info
Extinct is the spectacular full colour book series from leading evolutionary biologist and broadcaster Professor Ben Garrod. In his trademark lively and accessible style, Garrod makes top level science accessible to everyone as he explores the story of life on earth and the forces that have brought about the extinction and near-extinction of eight iconic species.
The protégé of Dr Jane Goodall and David Attenborough's co-presenter on Attenborough and the Giant Dinosaur, Garrod kicks off the series with three books focusing on the landscape of a mass extinction and an animal that we have lost in each. Meticulously researched full colour illustrations by top palaeoartist Gabriel Ugueto further reveal everything we never knew about extinction.
Hallucigenia Synopsis
TV scientist Ben Garrod presents the biggest extinction events ever, told from the point of view of evolution's superstars, the most incredible animals ever to swim, stalk, slither or walk our planet.
Whether you're 9 or 90, his unique exploration of the most destructive, yet most creative, force in nature makes top level science fun.Here are the superstars of the story of life, from the super-weird to the super-ferocious. Usually a species has 10 million years or so of evolving, eating, chasing, playing, maybe doing homework, or even going to the moon before it goes extinct.
Hallucigenia was a super-weird, spiky, armoured worm that lived 450 million years ago. Scientists were, at first, unsure of which way round it went, and which way up. But here you will discover all Hallucigenia's secrets: where it lived, what it ate, why it was so weird and why it is so important in the story of life.
Collect all eight books about animals we have lost in mass extinctions caused by asteroids or mega-volcanoes, clashing continents and climate change.
Hallucigenia Press Reviews
Praise for So You Think You Know About..........Dinosaurs?:
'Garrod writes flawlessly with his own unique blend of well-honed skill as a scientist as well as the contagious curiosity and endless exploratory mindset usually reserved for children' BBC Wildlife Magazine
'Brilliantly dynamic, fascinating and original books on a topic you might think you and your kids know everything about but Dr Ben Garrod proves otherwise' Vicki Psarias, HonestMum
'TV scientist and biologist Garrod shines a fresh, contemporary light on this ever-popular topic' The Bookseller
'Ben Garrod's knowledge and enthusiasm for dinosaurs is both impressive and infectious' - Books for Keeps
If you loved this, you might like these...