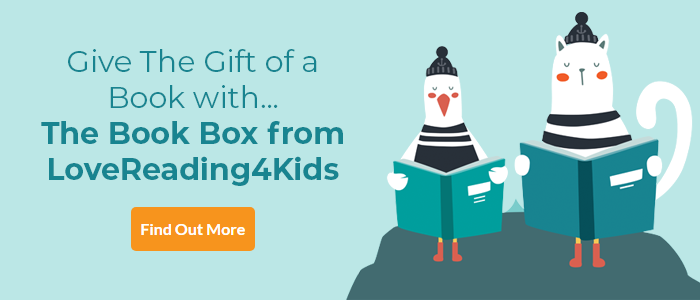 Mystery of the Night Watchers Review
An exciting, atmospheric historical mystery story
A proper, old-fashioned (in the best sense) mystery story, A M Howell's book poses a series of puzzles for its young protagonist Nancy to solve. It's 1910 and Halley's Comet is blazing closer to earth, provoking hysteria amongst some members of the public. It certainly seems to be having a strange effect on Nancy's mother who suddenly takes her two daughters on a secret visit to their grandfather – the grandfather she'd told them was dead. His Sussex village seems normal but below the surface things are far from happy. As she finds out more, Nancy realises it's in her hands to heal the village and the family she never knew she had. The story is clever, involving and delightfully atmospheric with the village providing some excellent settings – eerie old houses, gorgeous ballrooms, a dismal prison. With her new friend and associate grocer's boy Burch, Nancy uncovers lies, deceit and corruption, and learns the power of speaking up.
Other Info
Told against the evocative backdrop of the Edwardian era, Mystery of the Night Watchers is inspired, like A. M. Howell's previous books, by a real-life historical event and setting.
Ann-Marie comments: "The idea for this story arose from an article I read about Halley's comet where I discovered that some members of the scientific community of the time thought that the gas present in the comet's tail could poison the air we breathe. I read many old newspaper articles and learned that this hysteria was felt in many parts of the world. All of the things I refer to in the book did happen, such as the manufacture of anti-comet pills by people trying to make some easy money, the sale of gas masks and the advice to seal up windows and doors. We know with hindsight this gas was not a threat and the comet blazed past Earth without incident, with many more people choosing to celebrate it instead. It was reading these conflicting views of fear and joy at the comet's arrival that I wanted to convey in Nancy's story."
Mystery of the Night Watchers Synopsis
MAY, 1910
As the blazing Halley's comet draws close to the earth, Nancy is uprooted to start a new life in Suffolk with a grandfather she has never met. With every curtain drawn shut, Nancy is forbidden from leaving her grandfather's house: no one must know that her or her mother are there. Yet, when Nancy discovers the house's secret observatory, she watches her mother and grandfather creep out every night...
Where are they going? And why mustn't any of them be seen? As the mysteries pile up, Nancy must bring dark secrets from the past to light - even if doing so will put her own life at risk.
Mystery of the Night Watchers Press Reviews
Excites and intrigues from the first few pages to the very end. Utterly absorbing, it's historical mystery at its very best. - Amy Raphael, author of The Forest of Moon and Sword
Praise for A.M. Howell;
Gripping plot as well as authentic historical detail. The Daily Mail
Fans of Emma Carroll will adore this historical tale of derring-do and righted wrongs. The Times
Atmospheric, full of period detail, and most importantly, thrilling. The i
If you loved this, you might like these...