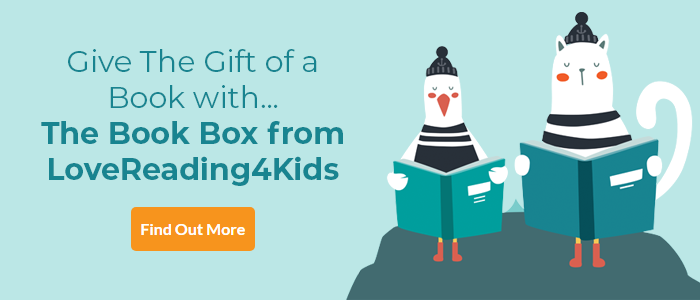 Gamayun Tales II Review
Magnificent modern graphic novel reinventions of seriously spellbinding Slavic folk tales
An Anthology of Modern Russian Folk Tales
Hot on the stylish heels of Gamayun Tales I, this second anthology of Alexander Utkin's stunning Gamayun Tales series of graphic novels is feast for all the senses - the artwork is bold and evocative, the storytelling thrillingly energetic as Gamayun, an all-seeing, all-knowing magical human-faced bird, recounts three fantastical Slavic folktales.
This anthology opens with an enthralling version of one of my all-time favourite folk-tales, Vasilisa and the Doll, in which young Vasilisa falls into the clutches of Baba Yaga (the mother of all witches) due to the talisman doll her mother gave her on her deathbed. Vasilisa's fear on sighting Baba Yaga's chicken-legged house, illuminated by glowing skulls, is palpable, with an ingeniously effective shift in colour palette and perspective. Then we move to epic two-parter, The Golden Apples - "take a bite of an apple and it will bring relief from any sickness or injury. Eat the whole apple and any illness will be cured." The question (and adventure) is, can these magical fruits cure an old king of his illness?
Alongside presenting an epic visual story-telling experience on every page, the book is also packed with witty quips, making it every bit as entertaining as it is thrilling (and fearsome too, in places).
Gamayun Tales II Synopsis
Jam-packed with stories of magical quests and talking animals, golden chests that turn into palaces and encounters with terrifying Water Spirits, there's no end to the adventure in these books! Utkin's striking art style takes inspiration from classic mid-century Disney animation, drawing readers in for a colourful journey even if they have no familiarity with Russian mythology.
Alexander Utkin's Gamayun Tales are fresh and modern adaptations of familiar Slavic folktales, teamed with bold and beautiful illustrations.
Gamayun Tales II Press Reviews
Praise for the Gamayun Tales Series:
'Utkin's work is mesmerising and haunting both visually and narratively.' - Publishers Weekly
'It feels almost timeless, which is sureky the hallmark of a near perfect adaptation.' - Pipedream Comics
'Alexander Utlkin imbues this book with an energy that is enchanting to all.' - The Comics Journal
'Truly gorgeous illustration and craft.' - Broken Frontier
'If you grew up on Ingrii and Edgar Parin D'Aulaire's books... Then this is what you're looking for in the modern era.' - Paste Magazine, The 20 Best Kids Comics of 2018