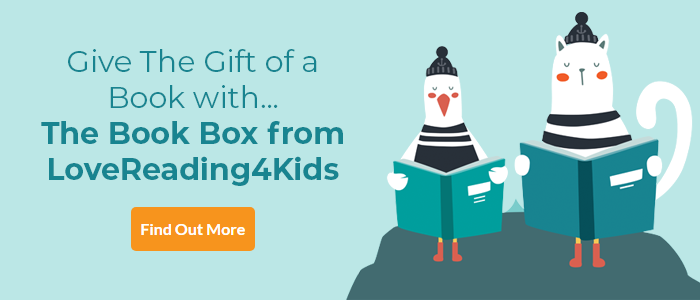 Gamayun Tales I Review
Gorgeous, gripping graphic novel reinventions of Russian folk tales
An Anthology of Modern Russian Folk Tales
The first anthology of Alexander Utkin's stunning Gamayun Tales graphic novel series, this is a mind-blowingly bold and inventive banquet of traditional Russian folklore given a unique, modern twist - a cornucopia of Slavic adventures that thrill, enchant and give fresh life to timeless tales.
As he announces at the beginning of this book, Gamayun is the all-seeing, all-knowing magical human-faced bird of Slavic mythology. "I can predict the future and I know the past," he brashly declares. "Believe it or not, I know everything." Gamayun also loves to tell stories, "tales of courage, love and wisdom." And this book features three such stories, The King of Birds, The Water Spirit and Tyna of the Lake, each of them resplendent with art that feels at once timeless and modern, and stories that are rich in adventure and populated by incredible creatures and magical objects.
Gamayun Tales I will make a glorious addition to home and school bookshelves, though given its elemental appeal, it won't spend much time on the shelf - this is a book that fans of super hero figures, folk tales, and classic adventures will want to keep close to hand and return to over and over again.
Gamayun Tales I Synopsis
Collected into a beautiful new paperback edition for the first time! Alexander Utkin's Gamayun Tales are fresh and modern adaptations of familiar Russian folktales, teamed with bold and beautiful illustrations.
Jam-packed with stories of magical quests and talking animals, golden chests that turn into palaces and encounters with terrifying Water Spirits, there's no end to the adventure in these books!
Gamayun Tales I Press Reviews
Praise for the Gamayun Tales Series:
'Utkin's work is mesmerising and haunting both visually and narratively.' - Publishers Weekly
'It feels almost timeless, which is sureky the hallmark of a near perfect adaptation.' - Pipedream Comics
'Alexander Utlkin imbues this book with an energy that is enchanting to all.' - The Comics Journal
'Truly gorgeous illustration and craft.' - Broken Frontier
'If you grew up on Ingrii and Edgar Parin D'Aulaire's books... Then this is what you're looking for in the modern era.' - Paste Magazine, The 20 Best Kids Comics of 2018
If you loved this, you might like these...