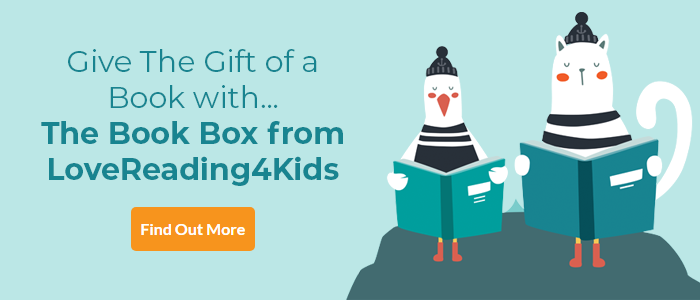 The Five Clues (Don't Doubt The Rainbow 1) Review
A taut, compulsively readable thriller
August 2021 Book of the Month
Edie is still grieving for her mother, killed a year earlier in a horrible accident, when she discovers a secret note her mother left for her. It states that the 'accident' was anything but, and that this is the first in a trail of clues she has left for her daughter, explaining what it was she was investigating, and why it got her killed. The tension heightens as Edie solves the clues, putting herself in more and more danger. The people who arranged her mother's murder are utterly ruthless while Edie has very few she can turn to for help. Anthony Kessel handles plot and character well and this DIY detective story will appeal to fans of Holly Jackson and Sophie McKenzie. NB, there's one particularly violent scene that some readers might find upsetting.
The Five Clues (Don't Doubt The Rainbow 1) Synopsis
The first book in the series, The Five Clues, is a real-time murder-mystery thriller and family drama, combining an exciting race against time with a heart-rending story about a teenager learning to live with the loss of a beloved parent.
Walking back from her mother's grave, 13-year-old schoolgirl Edie Marble finds a note in a pocket of the sheepskin coat that she hasn't worn since the day, a year earlier, when she received the awful news of her mother's death. The note is from her mother, who had been looking into a corporate human rights violation and had become fearful for her life after receiving death threats. She trusts only Edie - because of their special bond and Edie's intelligence - and has laid a trail of clues for Edie to find that will help her to shed light on the violation and uncover the mystery around her death. Through her wit and determination, Edie steadily gathers evidence and negotiates the dramatic twists and turns of the story by collaborating with her friends and family to gradually unearth a sinister attempt by a pharmaceutical company to conceal their illegal development of a lethal virus.
As Edie's investigations progress she is introduced, in parallel, to the Three Principles, which help her conquer various psychological stresses and support her in coming to terms with her grief.
The Five Clues (Don't Doubt The Rainbow 1) Reader Reviews
In addition to our Lovereading4Kids expert opinion some of our Reader Review Panel were also lucky enough to read and review this title. You can click here to read the full reviews.
If you loved this, you might like these...