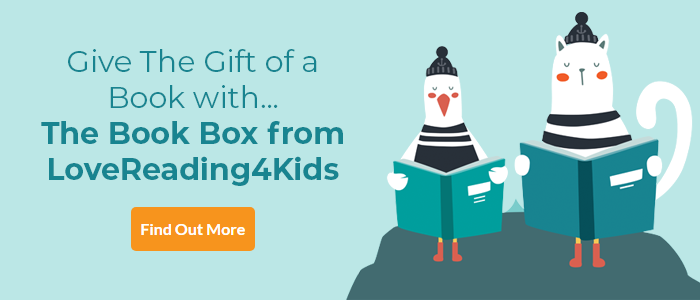 The Unexpected Tale of Bastien Bonlivre Review
Brilliantly imagined adventures through the catacombs and over the roofs of 1920s Paris
September 2021 Debut of the Month
There are lots of orphans in children's books, but few have as sad or dangerous a story to tell as Bastien Bonlivre. After his writer parents die tragically in a hotel fire, Bastien must live in the Orphanage for Gentils Garçons in Paris. Under the rule of the tyrannical Xavier Odieux, the orphanage is a miserable place, though Bastien's secret night-time storytelling sessions always give the boys a boost. Life is particularly bad for Bastien thanks to Xavier's apparent obsession with the notebook his parents left him; and could this somehow be linked to the strange disappearances of other successful authors? The adventure that develops is as exciting as those invented by Bastien's parents' favourite, Alexandre Dumas, culminating in a terrifying chase through the Paris catacombs. Set during the 1920s, scattered with French phrases and verbal flourishes, with its fast-paced plot and unforced emphasis on the power of stories to shape lives, this is a very bon livre indeed.
Other Info
The Unexpected Tale of Bastien Bonlivre Synopsis
The open door felt like an invitation, or a trap. Bastien wasn't sure which, but with no other choice, he stepped inside...and hoped he'd make it out again alive.
Bastien Bonlivre is a boy with a big imagination, determined to finish the story his parents started, left to him in a red notebook. On the other side of Paris, bestselling author Olivier Odieux is struggling to complete his latest novel. Along with his villainous brothers, he is masterminding his greatest plot yet...one that will spread fear throughout the city and beyond. What connects these two stories is a dangerous secret, a hidden mystery and an unexpected race across Paris for the truth.
The Unexpected Tale of Bastien Bonlivre Reader Reviews
In addition to our Lovereading4Kids expert opinion some of our Reader Review Panel were also lucky enough to read and review this title. You can click here to read the full reviews.
Bastien tries to find out who is responsible for his parent's death in this intriguing detective story written in Franglais. What lengths would you go to if you run out of your own story ideas? Full review
Murder, mystery and suspense. This book has it all and I loved reading books his great book. Full review
The Unexpected Tale of Bastien Bonlivre Press Reviews
A charming and bookish tale of friendship, villainy and the power of stories - Thomas Taylor, author of Malamander
I loved THIS...it's as wise as it is funny, packed with intrepid children, fearsome villains - and best of all - set above and below one of my favourite cities: Paris! - Judith Eagle, author of The Secret Starling
A charming and page-turny Parisian mystery with the most dastardly villains and the loveliest of friendships. - Rashmi Sirdeshpande, author of How to Change the World
If you loved this, you might like these...
All versions of this book
About Clare Povey
Clare Povey is an author and the editorial and communities manager of the Writers' & Artists' website. She fell in love with France as a child, inspired by the stories in her local Redbridge & Dagenham Library, and by discovering the vocabulary in Usborne's First Thousand Words in French. The magic of speaking another language eventually led to her living and working in France, and writing her debut series, the Parisian-based The Unexpected Tale of Bastien Bonlivre.
More About Clare Povey