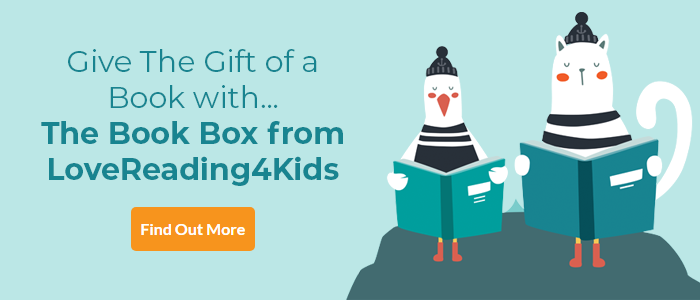 Maggie Blue and the Dark World Review
A new author with a thrilling tale of courage, friendship and determination
Shortlisted for the Costa Children's Book Award 2021 | October 2021 Debut of the Month
A debut author is always a new experience to read – and this new fantasy-type novel aimed at middle grade readers does not disappoint. Maggie is a child, isolated from her family (Dad left, Mum recovering from a breakdown of some sort) whilst she is nominally looked after by her somewhat odd Aunt Esme. She befriends a rather battered old cat with torn ears and one eye – whom she is convinced hums tunes to her.
But that is only the start of rather strange occurrences – Maggie sees her enemy from school apparently disappeared into a parallel reality by the new, odd, threatening careers mistress. What can she do – no one will believe her if she tells the truth…
So, Maggie is left with only one course of action – she must rescue Ida from whatever has made her disappear. The characters are so well drawn and delightfully eccentric that one can become totally engaged in this well-developed story. Hoagy, the cat, proves to be a firm friend, and courageous – helping Maggie not only rescue her enemy Ida, but by doing so rediscover some of the happiness she has lost in her oddly disconnected life.
An author worth watching – and a good read for fans of fantasy-based adventures.
Other Info
The Costa Judges said: 'A thrilling, fantastical adventure - original, engaging and with the best talking cat since Alice in Wonderland.'
Maggie Blue and the Dark World Synopsis
A thrilling tale of friendship and courage - Maggie Blue, strongwilled and isolated, sees her enemy from school taken through a window to a parallel world by one of their teachers and determines to follow, whatever the cost. With the help of irascible cat, Hoagy, they discover a world where happiness is being stolen - and they must do everything they can not to be caught up in its web of destruction.
Maggie Blue is an outsider, both at home and at school. She lives with her eccentric aunt Esme, and has no friends other than the irascible Hoagy, a stray cat who can talk to her. When Magge sees Ida, her foe from school, being taken through a window to another world by one of their teachers who has transformed into a wolf, she is determined to save her, whatever the cost. But the dark world is full of danger, a place where happiness is valued above all else, and Maggie discovers that her role is far more important than anyone could have guessed.
A thrilling and gripping tale of friendship, courage and the power of being yourself.
Maggie Blue and the Dark World Press Reviews
A sophisticated magical tale, awash in sinister villains and perplexing plights...bursting with invention - Financial Times
Dreamy and odd, yet razor sharp and terrifying all rolled into one... The Neverending Story and Spirited Away and Coraline all rolled into one amazing story. If you have fans of manga, fans of headstrong, flawed characters, witty and brave sidekicks and truly gut-wrenching monsters then this is the one for you. I can't recommend it enough. -- Lucas Maxwell, School Librarian of the Year
The story is every bit as bizarre, brilliant, fantastical and exciting as I'd hoped. Definitely one to watch out for. -- Kiran Millwood Hargrave
Troubling, exultant, terrifying and magnificent....it seems to create worlds within worlds, connect the climate change to emotional frailty. Furthermore, it is clever, urgent and searing. -- Bookwagon UK As well as being an incisive critique of capitalism and human greed - especially the devastating impact it has on our environment - Maggie Blue and the Dark World is a fast-paced adventure story, full of humour, bravery and good old-fashioned wickedness. By centring the experience of somebody typically overlooked, it shows readers that we are all worthy of adventures - exactly as we are. -- Cheshire Education Library Service
The characters are so well drawn and delightfully eccentric that one can become totally engaged in this well-developed story...An author worth watching - and a good read for fans of fantasy-based adventures. -- Lovereading4Schools, Book of the Month
An under-confident child who goes through a portal into another world on a rescue quest is a standard formula in children's fantasy adventures. So too is a talking animal companion. What distinguishes this well-crafted debut is the freshness of its prose and the way it sidesteps cliches. Twelve-year-old Maggie lives with her aunt, who is eccentric as expected, but in particular, unfamiliar ways. Her mother is ill - her depression portrayed with grim truthfulness. The classmate Maggie is trying to rescue has been unkind, but is not just the mean-girl type. The cat companion who speaks is not just there to be wise-cracking, but is elderly and only eventually heroic. The female villain does not wear high heels and red lipstick. The evil mastermind and the dangers of the other world are strange. We come to care. Happily, this is the first of a series. - Nicolette Jones, Sunday Times Children's Book of the Week
If you loved this, you might like these...