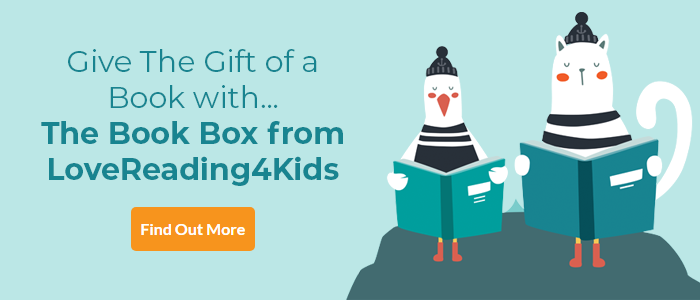 The Last Bear Review
Beautifully illustrated by Levi Pinfold, The Last Bear invites readers to care about the science behind the fate of an endangered species and to believe in one girl's magical solution to the problem
Winner of the Blue Peter Awards 2022 Best Story
A heart-warming and magical story of a very special relationship between a child and a polar bear which will inspire readers of all ages to realise that they, like April, can make a difference in the battle against climate change. When animal loving April arrives on Bear Island in the Arctic Circle where she will live for the next six months while her father runs the scientific operations she is told that, despite the island's name, there are no bears on it. The melting ice caps mean that the polar bears can no longer arrive from the nearest mainland near Svalbard. But April soon finds out that there is one bear left. And April needs to do everything she can to keep him alive. Confident of her ability to communicate with the bear and to feed him, April nourishes the bear and even plans his return to safety. Beautifully illustrated by Levi Pinfold, The Last Bear invites readers to care about the science behind the fate of an endangered species and to believe in one girl's magical solution to the problem.
**The images and illustrations in this extract are subject to copyright © Levi Pinfold and may not be used without permission.
Other Info
A message from the author, Hannah Gold;
"The character of Bear came to me first. I can't remember when or how, but suddenly he was gazing at me with his dark chocolate eyes and a forlorn, pleading expression on his face. I've always found it impossible to ignore animals, particularly ones as magnificent, regal and bighearted as Bear. There was a story he had to tell, and I, apparently, was the one to tell it. When I wrote this book, most of the children's books about climate change were dystopian. But I believe it's not too late and that's why I was keen to tell a story that showed how one girl, even a very little one, could create a huge impact. You don't need to single-handedly rescue a polar bear like April (I wouldn't advise that!), but I hope this book encourages every reader tobelieve that he or she can help. And if, like me, you've fallen in love with Bear, then the best way to help polar bears and protect our beautiful planet is to do everything you can to fight climate change. With a loud enough roar, I know we can make a difference."
Find all the shortlisted titles for the Blue Peter Book Awards 2022
The Last Bear Synopsis
Imagine making friends with a polar bear... The Last Bear is perfect for readers of 8+, beautifully illustrated throughout by Levi Pinfold - winner of the Kate Greenaway Medal and illustrator of Harry Potter 20th anniversary edition covers.
This is an important first novel, important for us, for polar bears, for the planet. It is deeply moving, beautifully told, quite unforgettable. Michael Morpurgo. There are no polar bears left on Bear Island. At least, that's what April's father tells her when his scientific research takes them to this remote Arctic outpost for six months. But one endless summer night, April meets one. He is starving, lonely and a long way from home. Determined to save him, April begins the most important journey of her life... This moving story will win the hearts of children the world over and show them that no one is too young or insignificant to make a difference. The Last Bear is a celebration of the love between a child and an animal, a battle cry for our world and an irresistible adventure with a heart as big as a bear's.
The Last Bear Reader Reviews
In addition to our Lovereading4Kids expert opinion some of our Reader Review Panel were also lucky enough to read and review this title. You can click here to read the full reviews.
When April and her father have to travel to bear island April hopes it will be the perfect time for them to re-connect. But after a few weeks on this deserted island, she finds something else, something much more important, the last bear. Hurt, hungry and alone, April embarks on the biggest journey of her life to help Bear get home. Full review
The Last Bear Press Reviews
'This is an important first novel, important for us, for polar bears, for the planet. It is deeply moving, beautifully told, quite unforgettable.' - Michael Morpurgo
'A lovely thing' Katherine Rundell
'A stunning debut, amplified by exquisite illustrations. This glorious gift' Amanda Craig, New Statesman
'A dazzling debut . . . A magical, confidently told story - with beautiful illustrations by Levi Pinfold . . . I predict a roaring success' The Times Children's Book of the Week
'A lyrical debut' Telegraph
'This book evokes a powerful and tender relationship . . . and is a roaring call to protect the planet' The Sunday Times
' . . . enchanting debut . . . This book is a delight' Daily Mail
'On one level this is pure escapist joy, an adventure story about the extraordinary bond between a child and an animal. But there is a deeper message at work, too. April shares the urgent concerns of so many young people about the environment, witnessing first-hand the impact of climate change. And Gold gives her the agency to make an impact, a move that will resonate with children who feel powerless. A beautiful, unforgettable debut, enhanced by Pinfold's breathtaking art.' - Fiona Noble, The Bookseller
'An utterly transporting story... Fierce and wild and full of hope. And Levi Pinfold's artwork is DIVINE.' - Abi Elphinstone, author of Sky Song
'A triumph from start to finish' - Nizrana Farook, author of The Girl Who Stole an Elephant
'It might just be one of the most important children's books of the decade... beautifully written, exciting and moving ... as close to perfect as a children's book can be' - Linda Hill, LindasBookBag
If you loved this, you might like these...