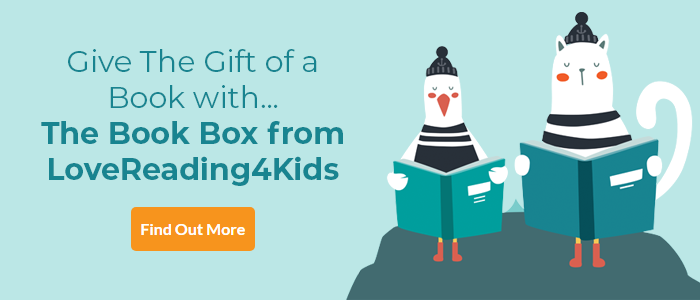 The Hideaway Review
This beautiful graphic novel uses words and illustrations to tell an important story in a powerful way.
A Julia Eccleshare Pick of the Month September 2021 | September 2021 Book of the Month
Billy is desperate to make things change at home. Her father disappeared before he was born: he and mum had been ok when they had been alone together but now his mother's new partner has spoilt everything. Billy is frightened for himself and he is frighted for his mum. To make a point he runs away for a few days hiding in a semi-ruined pill-box in a local graveyard. Cleverly telling the story in two narratives, from Billy's perspective and his mum's and interweaving other characters and their experience from whom they can learn, Pam Smy explores a range of complex emotions thrown up by a difficult situation.
The Hideaway Synopsis
The Hideaway is written in two alternating narratives, both different aspects of the same story. One thread tells of Billy's experience of hiding away in the graveyard, his mixed-up feelings and emotions, and the supernatural events he eventually witnesses.
The other tells of his mother's situation at home and the police search for Billy.
Covering themes of family, childhood, separation and reunion, domestic violence and doing the right thing, this is an important and beautiful book for middle grade readers right up to adults.
Billy's story is illustrated throughout with tonal and textured black and white drawings, until the event on All Souls' Eve, when the text gives way to a series of double page images of the supernatural happening. The Hideaway is a compelling, exciting and emotional story that will stay with you long after you finish the last page.
The Hideaway Press Reviews
'The new book by the amazingly gifted Pam Smy ... What an exquisite and beguiling interweaving of word and image' -- Anthony McGowan
'Pam Smy has absolutely gone and done it again, you know. In #TheHideawayBook she crafts a deeply sensitive and emotionally complex story yet tells it with such a masterful touch that it will stay with you for days, months, years... A delicate fusion between word and image in which the latter dances across the closing pages to a most beautiful, haunting melody' Mat Tobin, education influencer
'An original, haunting story' The Bookseller
If you loved this, you might like these...