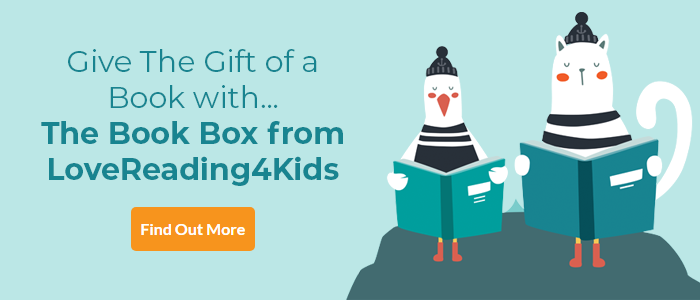 The Bewitching of Aveline Jones Review
A cleverly told supernatural story, guaranteed to send shivers down the spine
Despite its setting – leafy English countryside in late summer – this is a deliciously dark story, with one of the creepiest scenes you're likely to read. Aveline is enjoying a late summer break with her mum. Her friend Harold is coming to stay but until he arrives it's a bit lonely, so it's a thrill to meet Hazel. Hazel is about the same age as Aveline, local, but also looking for a friend. There's no denying that Hazel is great company, but there's something just a little strange about her as well. The truth is very strange indeed and the more she learns, the more Aveline realises that their friendship could prove very dangerous. This is the second story about Aveline, who seems to attract the supernatural, and, like the first, is cleverly told and guaranteed to send shivers down the spine. If you like spooky stories, you'll love this. Perfect Hallowe'en reading!
Other Info
**** Enter the Local Legend Story Competition with Usborne!
Create your own spooky local legend for the chance to have it turned into a short story written by Aveline Jones author Phil Hickes, and featured in the third Aveline Jones book!
The competition closes on 30 November 2021 - find out more here!

We've got some great stuff related to this book in our KidsZone.
Head over there and check it out now.
The Bewitching of Aveline Jones Synopsis
Turn on your torches and join Aveline Jones!
Aveline is thrilled when she discovers that the holiday cottage her mum has rented for the summer is beside a stone circle. Thousands of years old, the local villagers refer to the ancient structure as the Witch Stones, and Aveline cannot wait to learn more about them. Then Aveline meets Hazel.
Impossibly cool, mysterious yet friendly, Aveline soon falls under Hazel's spell. In fact, Hazel is quite unlike anyone Aveline has ever met before, but she can't work out why. Will Aveline discover the truth about Hazel, before it's too late? Join the world of Aveline Jones, where mysteries are solved, spirits are laid to rest, and everybody gets to bed on time.
The Bewitching of Aveline Jones Press Reviews
Captivating and gorgeously written. I was definitely bewitched! - Michelle Harrison
If you loved this, you might like these...