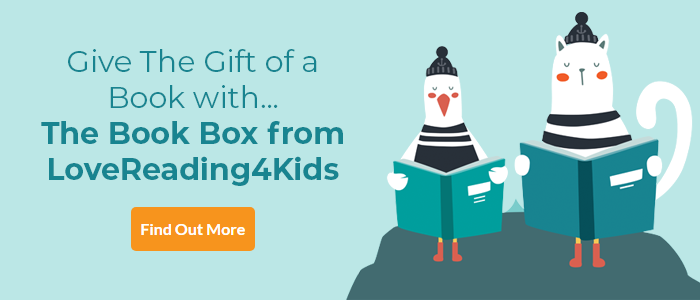 Know Your Rights and Claim Them Review
An empowering, inspirational guide that celebrates young activists as it informs young readers about their human rights
Co-written by Angelina Jolie, Amnesty International and Geraldine Van Bueren QC, Know Your Rights and How to Claim Them is underpinned by an inspirational knowledge is power ethos. That is to say, it sets out the human rights of under 18-year-olds and aims to "help you to identify who or what stands between you and your rights, and the action you can take if you choose," as Jolie explains in her introduction.
After talking through the principles and history of human rights in lucid style, Know Your Rights explains their practical implications - "your rights in reality" - covering everything from poverty and racial and gender equality, to health and climate, with rousing examples of how young people around the globe have taken action, from gay rights activists in Colombia, to a disability rights activist in Kyrgyzstan. The book also explains how young people can safely, effectively campaign for rights, with detailed insights into how to speak in public, how to debate, how to safeguard your personal mental health, how to raise awareness through engaging politicians, and how to amplify the reach of your campaign. At once informative and practical, Know Your Rights is a dazzling, potent toolkit for justice and change.
Know Your Rights and Claim Them Synopsis
Jointly written by Angelina Jolie and Amnesty International with Geraldine Van Bueren QC.
If you are aged under 18 you have your own set of human rights. Child rights are unique freedoms and protections designed for you. Governments should uphold them but all across the world they are violated. Know Your Rights and Claim Them gives you the knowledge and tools to claim your rights. It introduces them and explains why they matter in the real world.
From gender and racial equality, to the rights to free expression, health, a clean climate and a sustainable environment, they are yours to claim. Know Your Rights and Claim Them celebrates the difference young activists have made in every corner of the world, and shows you how to challenge injustice wherever you may find it. It presents expert advice on peaceful protest, raising awareness at school and in your community, starting your own campaign and getting those in power to listen, plus vital guidance on protecting your safety, digital security and mental health. These are your rights. It is your right to know and claim them.
Know Your Rights and Claim Them Press Reviews
We can stand up for our rights once we understand them. This book is a guide for every child and young person who believes in liberty, equality and a better world for all -- Malala Yousafzai
Children are the future. This is the perfect book for young people who care about the world and want to make a difference -- Greta Thunberg
If you loved this, you might like these...
All versions of this book
About Angelina Jolie, Amnesty International, Professor Emerita Geraldine Van, QC Bueren
Amnesty International (Author) Amnesty International is a global movement of more than ten million people who campaign for a world where human rights are enjoyed by all. Amnesty's vision is for every person to enjoy all the rights enshrined in the Universal Declaration of Human Rights and other international human rights standards. It is independent of any government, political ideology, economic interest or religion and is funded mainly by its membership and public donations. Angelina Jolie (Author) Angelina Jolie is an Academy Award-winning actor, filmmaker and Special Envoy of the UN High Commissioner for Refugees, UNHCR. She focuses on major ...
More About Angelina Jolie, Amnesty International, Professor Emerita Geraldine Van, QC Bueren