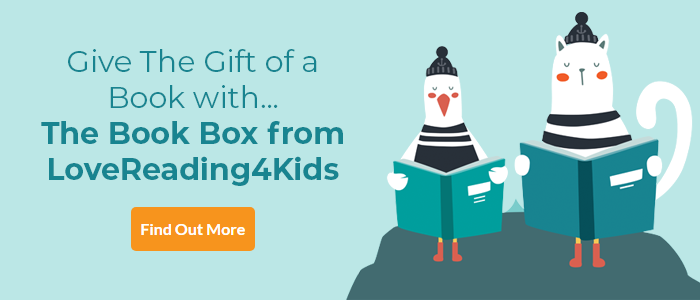 Molly and the Shipwreck Review
A new trip to Molly's island and an exciting and meaningful adventure for us all to enjoy
This is the fifth book to star little Molly and her island family and it's a lovely story of friendship and community. Molly is fishing with her father when they come across a boat in trouble. They save those on board and make their new friends welcome, fixing up one of the island's empty cottages for them. There's a girl Molly's age and Molly is very keen to enrol her at the island's school, which is certainly in need of extra pupils. Will the authorities allow the family to stay though, and will Molly's friend ever be reunited with her father, who is making the same dangerous journey she did?
In the hands of this author-illustrator duo, a serious issue is turned into a form that even the very young will understand, emphasising human values of compassion and kindness, and demonstrating how there is room for all of us to live happily together. As always, Molly's island looks very enticing and the scenes at sea are full of drama.
Molly and the Shipwreck Synopsis
Poignantly handling themes of immigration and settlement and how the strength of friendship and community can overcome adversity, as author Malachy Doyle describes, Molly and the Shipwreck 'a story for our times, a tale of finding a place in our lives and in our hearts for those in need.'
Molly is a young girl who lives on an island off the coast with her family, friends and neighbours. When out fishing with her dad, Molly hears a cry for help and sees a woman and her children in a rickety old boat in danger of capsizing. Helping them ashore and giving them food and shelter for the night, Molly finds out the strangers are seeking a new home in a safe place and is determined to help them as they hope to be reunited with the father of the family.
But a few weeks later, someone from the mainland threatens that they cannot stay. Will Molly and the islanders be able to help their new friends?
Molly and the Shipwreck Press Reviews
Praise for the Molly series:
'A treat for children and the adults who share it with them' Western Mail (Molly and the Stormy Sea)
'The beautiful storyline and bright illustrations will delight readers of all ages.' Children's Books Ireland, Recommended Reads 2019-20 (Molly and the Whale)
'A little hair-raising and utterly heart-warming, this book is a gem in both words and pictures.' Myra Zepf, Arts Council Northern Ireland (Molly and the Lighthouse)
'A comforting book to share with younger children about the lockdown and emotions and feelings around it, seen through the eyes of young Molly. Strong illustrations by Whitson.' Sarah Webb, Irish Independent (Molly and the Lockdown)
If you loved this, you might like these...