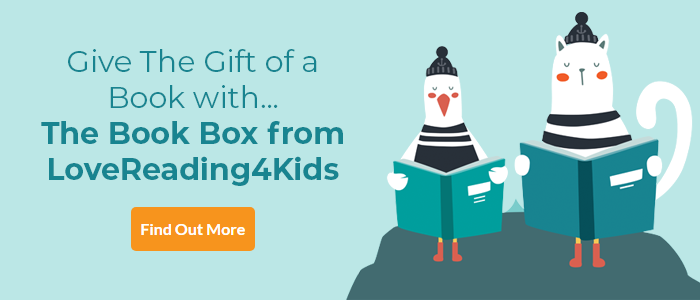 The Good Bear Review
A wintry animal story that will warm your heart and take you on an adventure you will never forget
Thea's Christmas visit to Norway to try and connect with her absent father, Henry, looks set to be a disaster. Despite her hopes that her father will understand her yearning to be a writer and her need for a typewriter, Henry seems only interested in his new family and his woodwork. All Thea's hopes are dashed. How she longs to go home to her mum and all their family Christmas traditions. But when Thea befriends a sleeping bear whom she has disturbed she unleashes a wonderful, wintery adventure. Finding friends who understand her love for the bear and her belief that it is harmless, Thea works out an ambitious plan to confuse the hunters and save the bear. The result is a many layered adventure story of courage, love and imagination.
The Good Bear Synopsis
A celebration of the unspeakable bond between humans and animals that will warm your heart and take you on an adventure you will never forget. From bestselling Sarah Lean, author of A Dog Called Homeless, with illustrations by award-winning Fiona Woodcock.
It's the Christmas holidays and Thea is looking forward to spending them with her father. She can tell him all about her plans to become a writer, and maybe he'll buy her the typewriter she's been dreaming of. But when Thea arrives in snowy Norway, everything feels . . . wrong. Her father is as distant as ever and now she has to share him with his new family: his girlfriend Inge and her children. Then Thea makes a surprising discovery. Deep in the snowy woods by the house, is a bear. He's scared and hungry and he desperately needs Thea's help. When the town hears about a bear living in the woods, Bear's life is in even greater danger. Thea needs to show everyone that he's not dangerous - he's a good bear - if she's to save him.
A gorgeous Christmas story for readers aged 9+ that will warm your heart and take you on an adventure you will never forget.
The Good Bear Press Reviews
Author Sarah Lean and illustrator Fiona Woodcock build a beautiful, wintery world for this story about family and friendship - The Scotsman
Sarah Lean's beautifully written story about a lonely girl and a brown bear is a modern fairytale - Booktrust
Beautifully written with lovely illustrations, this heart-warming animal story is a real delight - perfect for cosy winter reading - The Week Junior
Beautiful, wise and tender -- Zillah Bethell, author of The Shark Caller
A big, beautiful hug of a book and the perfect winter companion -- Phil Earle, author of When the Sky Falls
If you loved this, you might like these...