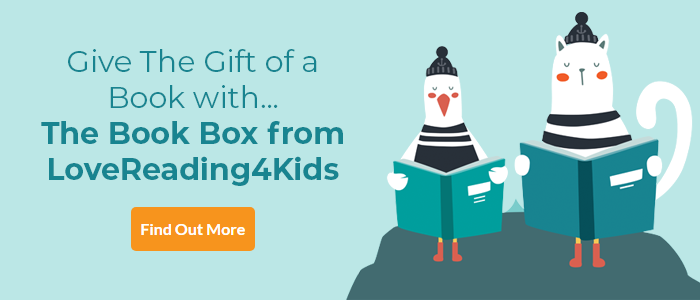 Ghost Bird Review
First Nations community, culture and spiritual beliefs are at the fore of this exceptional Queensland-set thriller that sees a teen girl search for her missing twin
November 2021 Debut of the Month
A raw and lyrical power surges through Lisa Fuller's Ghost Bird debut as it tells the gripping story of a First Nations teenager who's gone missing from her rural Queensland town. This is YA fiction at its most thrilling and enthralling.
Stacey and Laney might be mirror twins, but they have vastly different personalities. While Stacey is keen to get her head down at school, Laney skips lessons and sneaks out to see her boyfriend, until the night she doesn't come home. While the white townsfolk and white authorities assume this is just another of her rebellions (as Stacey remarks, "all the positions of power are held by property owners, all white, and all with memories of when they 'owned' us"), Stacey knows different. She can see and feel this is different too, through the vivid dreams that haunt her. If only her Nan were still alive. She'd know what to do, she could guide Stacey to harness her dreams: "I'd spent the most time with her listening to the old stories, learning the things that Nan always said would keep me safe. There were things she'd promised to tell me when I was older that I'd never get to hear now."
The sense of kinship, community, spirituality and ancestral bonds is tremendously powerful, and the writing uniquely beautiful. "I've always seen the golden core of her", Stacey says of her twin. "The soft melting heart that the hard shell protects." Driven by desperate love for Laney, and by the terrifying urgency of her dreams, Stacey seeks advice from "Mad May Miller", the elder of a family her own family has long feuded with, but a woman who can help Stacey use her dreams to find her sister. At once brutal and rivetingly lyrical, this is a multi-layered contemporary YA masterwork.
Other Info
A message from the author 'When an Aboriginal teen goes missing, her twin sister must hunt for clues, face down deeply ingrained racism, as well as social and cultural taboos to find the truth. Based in my hometown of Eidsvold, Ghost Bird is centred around my community, our culture, and our spiritual beliefs. The events and (most) of the characters are fictional, and yet writing this story has been a very personal journey. I hope readers see not just the hardships, the painful history and the hidden truths, but also the connection and joy to be found in culture, Country, community, and family. Our beliefs are not myths, we are not history, we are real people with the strength to survive anything, together.'
And here , Lisa Fuller, reads from her book;
Ghost Bird Synopsis
A thrilling, multi award-winning, teen ghost story, from a First Nations Australian author, drawing on the culture and beliefs of her close-knit community.
Stacey and Laney are twins and mirror images of each other but as different as the sun and the moon. Stacey wants to go places, do things and be someone different while Laney just wants to skip school and sneak out of the house to meet her boyfriend Troy. When Laney doesn't come home one night, the town assumes she's just doing her normal run-off but Stacey's gut tells her different. Stacey knows her twin isn't dead - she just doesn't know where she is; she can see her in her dreams but doesn't know if she is real or imagined. Holding onto the words her Nan taught her is one thing but listening to those around you is another - who will Stacey trust?
As the town starts to believe that Laney is missing for good, can she find her twin in time?
Ghost Bird Press Reviews
'Part coming-of-age story, part Romeo and Juliet romance, part speculative fiction, part Aboriginal spiritual revelation, part mystery - this is a story that is mature on many levels.' ReadPlus
'Ghost Bird is without a doubt, my favourite Young Adult read this year and I can't wait to see what Lisa Fuller writes next.' Emma Kuyateh, Primary Teacher Bookshelf
'Scary, raw, evocative and well-formed, Ghost Bird had me cowering under a blanket and avoiding the shadows.' Leonie Lock, Waterstones bookseller
'tense, thought-provoking story of family, culture and their own beginnings.' Sarah Broadley for My Book Corner
If you loved this, you might like these...
All versions of this book
About Lisa Fuller
Lisa Fuller is a Wuilli Wuilli woman from Eidsvold, Queensland, and is also descended from Gooreng Gooreng and Wakka Wakka peoples. She won a 2019 black&write! Writing Fellowship, the 2017 David Unaipon Award for an Unpublished Indigenous Writer, the 2018 Varuna Eleanor Dark Flagship Fellowship, and was a joint winner of the 2018 Copyright Agency Fellowships for First Nations Writers. Lisa is an editor and publishing consultant, and is passionate about culturally appropriate writing and publishing. Lisa is a member of Us Mob Writing, the Canberra Speculative Fiction Guild, the First Nations Australia Writers Network, and the Canberra Society of Editors. Lisa ...
More About Lisa Fuller