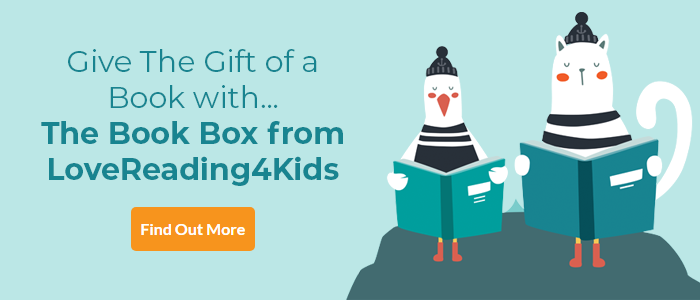 The Most Important Animal of All Review
Engaging and stimulating picture book investigation of the interconnected nature of our world, beautifully illustrated
December 2021 Non-fiction Book of the Month
'What is the most important animal of all?', asks a teacher of a young class after they've spent a term learning about animals big and small. They all have different suggestions. George thinks it's elephants, Nimmie puts forward bees, Seb votes for sharks and Kai nominates beavers. Others namr bats, tigers and even krill. As they make the case for their chosen animals, the children explain just why they're so important, describing the effect they have on the environment and fellow creatures. Illustrations are perfectly combined with photos, fact boxes and text to demonstrate just how interconnected is our world and its ecosystems. The book provides a wealth of information presented clearly and in a way that will inspire young readers. The final spreads explain 'keystone species' and provide a glossary and 'Find our more' section. A very impressive and well-thought-out information book.
The Most Important Animal of All Synopsis
The Most Important Animal of All is a beautiful picture book, illustrated by award-winning Hannah Bailey, where a teacher challenges her class to decide which is the most important animal of all.
Seven children champion a different animal for the top spot.
* Is it BEES as master pollinators, or BATS who are night-time predators and pollinators?
* Is it ELEPHANTS who shape their landscapes and spread seeds, or BEAVERS who create watery habitats?
* Is it TIGERS or SHARKS who keep populations in balance so there is food for all?
* Is it tiny KRILL, food for so many whales and sea creatures?
There is lots of information about them, and other keystone species, plus photographs to see them up close and in their habitats. This is a positive and gentle primer for young children from 5 years old about the issues of habitat loss, endangered species and climate change.
Only if we understand, will we care. Only if we care, will we help. Only if we help, shall all be saved. Dr Jane Goodall.
The Most Important Animal of All Press Reviews
'A wonderful celebration of nature and the inspiring and diverse contributions that species make to the world we live in. Accurately presented and beautifully illustrated, every page introduces new ecological insights as the reader joins an exciting journey through the animal kingdom.' Professor Helen Roy, UK Centre for Ecology & Hydrology and member of the British Ecological Society
'Informative and inspiring.'– Picked by Nicolette Jones as 'Watch Out For', The Sunday Times
'I hope every primary school in the land buys a copy – they really should!'- Dr George McGavin, BBC presenter, lecturer and explorer
'Designed to encourage inquiry, discussion and critical thinking and features a teacher challenging her class to come to their own conclusions about who is the most important animal of all. Why not challenge your pupils to take on a similar challenge?'- Teach Primary Book Club
'This book will inspire classes or any reader to find out more about other animals and will lead them to continue their own research projects. It's the book that I never realised that I needed!'- Dean Boddington @MisterBodd
'The book itself is an absolute cornucopia of information about some of the most fascinating and important creatures on this planet. There's such a lot to explore – life cycles, photos, diagrams, and fact files, but it's all presented in such a beautiful and engaging manner that children will love reading it. I would thoroughly recommend this for children across a primary school …' - Library Girl and Book Boy @BookSuperhero2
'I particularly loved the way the information was given through the words of the child learning about it. I thought this was a really original way of sharing the information and making it really accessible to the reader. I also really enjoyed the combination of illustrations and photos. Bailey's images were bright and engaging, while the photos gave some more realistic context of the animals and their habitats.' - The Teacher Bookworm @primaryteachew
'The book is an excellent reference book and includes a handy glossary and a useful list of websites and organisations signposting readers to further information. Scientific vocabulary is contextualised and explained. Diagrams clearly explain food webs and show the relationship between different animals in an eco-system. The book includes both illustrations and photographs of the seven chosen animals and this combination works really well.' - Get Kids Into Books @GetKidsin2Books
If you loved this, you might like these...