Buy from our bookstore and 25% of the cover price will be given to a school of your choice to buy more books. *15% of eBooks.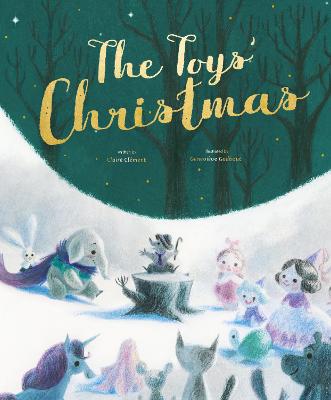 The Toys' Christmas
"A heart-warming story, perfect Christmas reading"
LoveReading4Kids Says
LoveReading4Kids Says
The Toys' Christmas is the kind of book that chilly days or evenings were made for, a heart-warming story of toys undertaking a journey through the snow for the love of their child owners.
It's Christmas Eve and little Noah should be going to sleep, but where's Fanfan, his beloved toy elephant? Over the page, readers see Fanfan walking through the snow, heading to a very important meeting. Along with other favourite toys, he's on his way to see – who else? – Santa Claus. It's the toys' job to tell him what their children really want for Christmas. Not every request is in Santa's power to give – the child who desperately wants a little brother for example – but everyone gets gifts that will make them happy.
It's a lovely, cosy story, perfectly matched by soft pastel and coloured-pencil illustrations, toys and Noah too exceedingly huggable.
Find This Book In
| | |
| --- | --- |
| Suitable For: | |
| Other Genres: | |
About
Author
Buy from our bookstore and 25% of the cover price will be given to a school of your choice to buy more books. *15% of eBooks.

TESTY