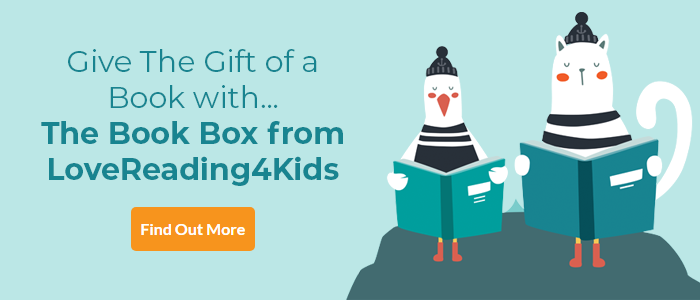 Enid Blyton's Christmas Tales: Contains 25 Classic Stories Review
25 helpings of Christmas cheer from one for the best-loved storytellers for children
Here's a book to put young readers in the mood for Christmas: a collection of twenty-five festive stories by Enid Blyton. Lots of them feature Father Christmas getting into and out of scrapes (in one, he even has to hide from the police) and bestowing presents on good little children, and some grown ups too, and all of them take place at Christmastime, celebrating everything that makes it special – family get-togethers, good will and lashings of delicious food. As you'd expect, the stories are super-readable, each one a no-nonsense dose of adventure, the perfect length for bedtime or independent reading. After all, you don't get to sell 500 million children's books, as Enid Blyton has, without understanding exactly what your young readers want.
Enid Blyton's Christmas Tales: Contains 25 Classic Stories Synopsis
This hugely popular short story collection, first published in 2016, is back with a shiny new cover.
As ever with Blyton, there is mischief and mayhem but good always prevails in the end. These traditional tales are perfect for younger children being read to and for newly confident readers to read alone.
All stories previously appeared in magazines and anthologies from the 40s and 60s. This collection contains the original texts and is unillustrated.
Enid Blyton remains one of Britain's favourite children's authors and her bumper short story collections are perfect for introducing her to the latest generation of readers.
Enid Blyton's Christmas Tales: Contains 25 Classic Stories Press Reviews
A wonderful selection to read and share. Mystery and magic, laughter and mischief, the joy of shared times and plenty of delicious food - many of the ingredients which have been delighting Enid Blyton's readers for more than 70 years. - Western Morning News
A wonderful selection to read and share. Mystery and magic, laughter and mischief, the joy of shared times and plenty of delicious food - many of the ingredients which have been delighting Enid Blyton's readers for more than 70 years. - Western Morning News
With a dash of mischief and a smattering of nostalgia, this collection of short stories is perfect from reading together beside the Christmas tree - Little London
With a dash of mischief and a smattering of nostalgia, this collection of short stories is perfect from reading together beside the Christmas tree - Little London
Derring do and seasonal cheer are celebrated in this new collection of stories from Enid Blyton - Country Life
Derring do and seasonal cheer are celebrated in this new collection of stories from Enid Blyton - Country Life
Nobody captures the spirit of Christmas like Enid Blyton. These timeless tales are passed on from generation to generation and are ideal for reading alone or sharing ... There is nothing to add to Enid Blyton's popularity as a storyteller even today, and any young child would look forward to finding this particular book in its stocking on Christmas Day - Dorset Echo Series