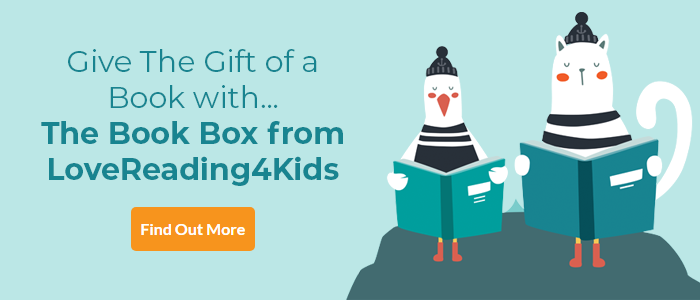 Granny Came Here on the Empire Windrush Review
A heart-warming and heartfelt picture book that will help ensure that the struggles and achievements of the Windrush generation are never forgotten
May 2022 Book of the Month | A Julia Eccleshare Pick of the Month May 2022
Within a heart-warming story revolving around the love between a grandchild and her granny, award-winning author Patrice Lawrence has cleverly found a new way of telling a beautiful story of one young woman's arrival in England on the Empire Windrush while also touching on the amazing achievements of some of the best-known black women from previous generations. When Ava asks her Granny to help her dress up as someone she admires for a school assembly, Granny goes straight to the dressing up trunk. Should Ava go as Mary Secole or Rosa Parks? Both are women that she admires but she knows her school friends will go as them too. But then Ava discovers Granny's suitcase. In it, there are just a few precious things that she was given when she left home. Each is a reminder of Granny's family at home. Ava listens to Granny's story about leaving home and about staying on – even though there were some dark days along the way. Inspired, Rosa knows that her own Granny is the person she most admires!
Other Info
The Editor from Nosy Crow says: "This book is a heart-warming intergenerational account of the Windrush experience, told with love and attention to detail by Patrice Lawrence and stunningly brought to life with Camilla Sucre's beautiful artwork. An absolute must-have for any collection."
Julia Eccleshare's Picks for May 2022
Granny Came Here on the Empire Windrush by Camilla Sucre
The Colour of Hope by Ross MacKenzie
The Wind In The Willows by Rashmi Sirdeshpande
Magicborn by Peter Bunzl
Granny Came Here on the Empire Windrush Synopsis
One day, Ava is asked to dress as an inspirational figure for assembly at school, but who should she choose? Granny suggests famous familiar figures such as Winifred Atwell, Mary Seacole and Rosa Parks, and tells Ava all about their fascinating histories, but Ava's classmates have got there first – and she must choose someone else. But who?
And then Ava finds a mysterious old suitcase – Granny's "grip" – and Granny begins to share her own history, and how she came to England on the Empire Windrush many years ago.
She tells her story through the precious items that accompanied her on the original voyage, each one evoking a memory of home, and as Ava listens to how Granny built a life for herself in England, determined to stay against the odds and despite overwhelming homesickness, she realises that there is a hero very close to home that she wants to celebrate more than anyone – her very own brave and beloved granny.
Granny Came Here on the Empire Windrush Press Reviews
'An absolute must-have for any collection.' - Dapo Adeola
If you loved this, you might like these...