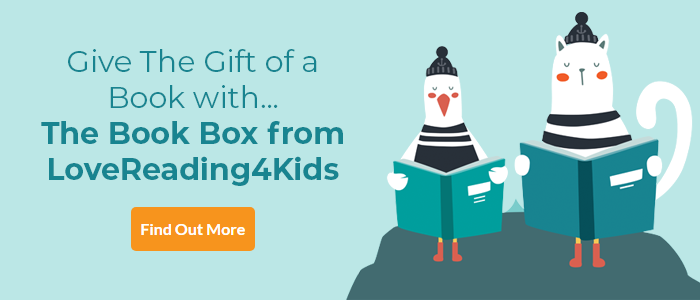 How We Fall Apart Review
Gossip Girl meets Crazy Rich Asians in this edge-of-your-seat murder mystery
December 2021 YA Debut of the Month
Set in a super-elite high school, How We Fall Apart, Katie Zhao's super-suspenseful YA debut, serves insights into race, class and the pressure to perform in gripping style. Shimmering with secrets, love, toxic peer pressure, parental pressure and tested loyalties, the novel delves deep into the world of academic competitiveness to create an edgy fast-paced thriller.
Voiced by scholarship student Nancy Luo, "the daughter of two immigrants who'd fought tooth and nail to make it to the States, only to spend years struggling to make ends meet", the story begins with the disappearance of one of Sinclair Prep's most tipped-for-the-top pupils, Jamie Ruan. One-time best friend of Nancy, Jamie is the kind of girl who "could get away with anything, do away with anyone", until someone does away with her. It's not long before Nancy and her three friends seem to be the prime suspects in her murder, with an anonymous poster on the school's gossip app incriminating them and threatening to reveal their darkest secrets. Tingling with suspense, and an undercurrent of class division, fans of edgy YA thrillers will be turning the pages at breakneck speed as the mystery twists and turns in unexpected directions.
How We Fall Apart Synopsis
Crazy Rich Asians meets One of Us is Lying in this electrifying YA thriller where students at an elite prep school are forced to confront their secrets when their ex-best friend turns up dead.
Nancy Luo is shocked when her former best friend, Jamie Ruan, top-ranked junior at Sinclair Prep, goes missing, and then is found dead. Nancy is even more shocked when word starts to spread that she and her friends - Krystal, Akil, and Alexander - are the prime suspects, thanks to the Proctor, someone anonymously incriminating them via the school's social media app. They all used to be Jamie's closest friends, and she knew each of their deepest, darkest secrets. Now, somehow the Proctor knows them, too. The four must uncover the true killer before The Proctor exposes more than they can bear and costs them more than they can afford, like Nancy's full scholarship.
Soon, Nancy suspects that her friends may be keeping secrets from her, too. Katie Zhao's YA debut is an edge-of-your-seat drama set in the pressure-cooker world of academics and image at Sinclair Prep, where the past threatens the future these teens have carefully crafted for themselves. How We Fall Apart is the irresistible, addicting, Asian-American recast of Gossip Girl that we've all been waiting for.
How We Fall Apart Press Reviews
A delicious shock on every page. Zhao has written a modern Gossip Girl for the BIPOC set that serves up urgent insights on class, race, and the brutality of high school striving. - Stephan Lee, author of K-POP Confidential
Through the eyes of her fierce, determined, and morally grey protagonist, Zhao unflinchingly exposes the pressures of elite high schools. This juicy thriller is steeped in secrets, betrayal, and toxic competitiveness--you won't be able to put it down. - Diana Urban, author of All Your Twisted Secrets
Dark, deceptive, and deliciously deadly, How We Fall Apart cuts to the core of the Asian American experience through a fast-paced, twisty academia thriller. - Amelie Wen Zhao, author of the Blood Heir trilogy
Praise for The Dragon Warrior;
In this page-turning debut, Zhao weaves an exhilarating tale that shimmers with adventure, love, and loyalty. Readers will be enthralled up to the incredible and absolutely breathless end. - J.C. Cervantes, New York Times bestselling author of The Storm Runner
Dark, thrilling mystery. Readers who love Karen M. McManus will enjoy this fast-paced, dramatic story. - School Library Journal
[The] first-person narration capably drives this fast-paced thriller to its unrelenting close. - Publishers Weekly
This standout prep school murder mystery . . . . [Is] an enticing new treat for fans of Pretty Little Liars and Karen McManus. - Kirkus Reviews
Part thriller, part mystery, Katie Zhao weaves a suspenseful read that will have readers on the edge of their seat. - School Library Connection
. . . this is one that fans of Sara Shepard and Karen McManus will kill to read. - Booklist
If you loved this, you might like these...