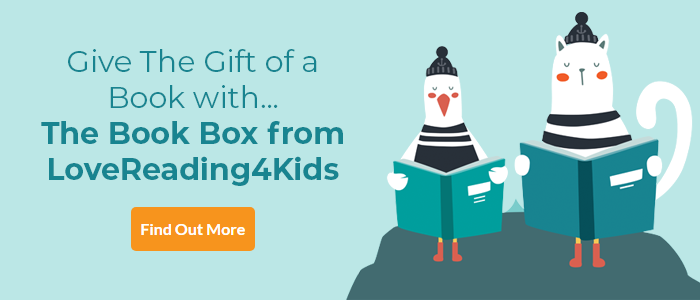 The Sad Ghost Club Volume Two Review
Finding joy and confidence through finding kindred spirits
January 2022 Graphic Novel of the Month
This second volume of Lize Meddings' The Sad Ghost Club series of graphic novels is a beautifully original, beautifully told tale that will speak to readers who feel anxious, invisible or lonely. Its relatable portrayal of friendship offers hope and support, alongside an empathetic steer on how to find a way through social anxieties and insecurities. If that wasn't enough, it's completely compelling, and witty with it.
"Being around people is so hard" - a sentiment many young readers might identify with through this story's relatable "sad ghost" characters. While our two ghosts have become comfortable with their friendship, anxiety returns when a fellow lonely soul wants to join them. "Another person is going to be even more exhausting". "What if this new person hates me?" What if they "forget I even exist". After grappling with such insecurities, and navigating the complexities of relating to - and communicating with - other people, this glorious graphic novel concludes with a bolstering "I can do this" assertion, and more like-minded ghosts than you can shake a wand at. In a word - wonderful.
The Sad Ghost Club Volume Two Synopsis
Ever felt anxious or alone? Like you don't belong anywhere? Like you're almost... invisible? Find your kindred spirits at The Sad Ghost Club. (You are not alone. Shhh. Pass it on.)
When two strangers meet at a party and realise they both feel different from everyone else there, they start the The Sad Ghost Club - a secret society for the anxious and alone, a club for people who think they don't belong. But when a third ghost wants to join the club, things get a bit more complicated.
Can the two ghosts overcome their insecurities and uncertainties in their new friendship, and find a way to welcome new members to the club?
Stunningly illustrated, this is Volume 2 in a new graphic novel series, for fans of Heartstopper and Jennifer Niven, and for anyone who's ever felt invisible.
Join the community of half a million ghosties on Instagram, @theofficialsadghostclub
The Sad Ghost Club Volume Two Press Reviews
A charming, heartwarming graphic novel ... ultimately it's about the power of friendship to help us step outside our loneliness, and the joy found in making communities of like-minded souls. - Booktrust
If you loved this, you might like these...