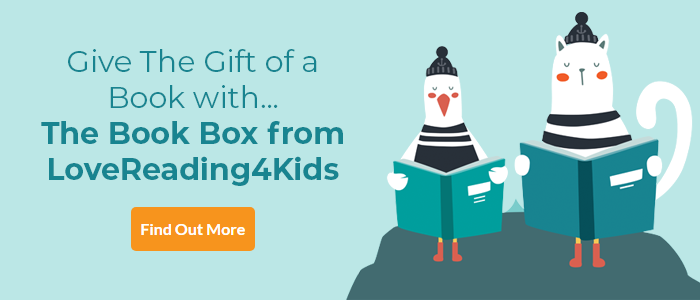 Aftershocks Review
A land devastated by a tsunami and a family devastated by grief
February 2022 Book of the Month
Apparently taking inspiration from the ghostly sightings of wet figures following the 2011 Japanese tsunami, this astonishing and thought-provoking novel examines the impact of loss and grief on individuals and families and upon whole communities.
The former Children's Laureate never writes the same book twice and this is a startlingly original concept: part a dystopian story of a climate affected future, part very creepy ghost story, part coming of age, part an agonisingly accurate portrait of a family under stress and ultimately a philosophical examination of how individuals and society handle death and grief. If this sounds a lot for a relatively slim novel, be reassured that you are in the hands of an expert who writes without a wasted word.
For such a thought-provoking book, the action never lets up and holds the reader in a vice like grip. The strange and desolate landscape of the remote and neglected region, to which Louie and his father travel on his routine inspection job, is so vividly evoked that the reader feels every moment of the earthquake, the terrible tsunami and the desolation which follows. The otherness of the Uplander community and how they are treated by the rest of the Federation has a distinct resonance with our own time, but their culture and beliefs evoke echoes of a much more distant past and of a deep-seated universal need for ceremonies, beliefs and customs that help humanity to cope with death. As a reader we share Louie's cathartic experience and can feel hopeful for his future.
This author always takes great care to leave a reader with hope and generally, most definitely so in this case, with a deeper understanding of the human condition. A brilliantly rewarding read.
Anne joined The LoveReading LitFest to discuss her powerful book Aftershocks with LoveReading4Schools Editorial Expert, Joy Court.
The LoveReading LitFest is a digitally native, all year round, online literature and books festival, with new content released every week is a free-for-all-users festival.
You can find a preview of this event and sign up to become a member.
Other Info
Anne Fine has been asked countless times to tackle the topic of grief and loss in a book for this age group. Aftershocks explores the different ways in which people deal with grief and attempts to give both children and adults reassurance and understanding that many different ways of dealing with it are common, but that everyone has to come to terms with it at some point somehow ... Grief doesn't usually just affect one person, but a whole family and the wider community.
It is important to point out that while children are the primary audience for Aftershocks it is not written 'down' to young people - Anne Fine herself refuses to age-range her books - it is simply for whoever needs and wants to read that story at that time. A book for all ages with universal themes.
In Anne's own words 'though the author's job is essentially simply to provide 'a good read', most of us find that over and above that we're also trying to interpret this world to our readers - to unravel and illuminate their situations, or those of others around them, and, with luck, offer something in the nature of a hope to cling to, a line to take, even a way to go.'
Aftershocks Synopsis
A family mix-up means Louie has to tag along with his engineer father and his team as they head for a routine job in the farthest flung and most neglected province of the Federation.
A massive earthquake, with ensuing tsunami, devastates the entire isolated coastal region, laying bare the other-worldly manner in which the silent and strange Endlanders deal with life, death and the hinterlands of memory and loss. Their curious and unsettling ways raise ghosts for Louie, who has recently lost his own brother.
This modern fable - part ghost-story, part coming-of-age novel and part astute social and family observation - explores the ways in which grief can affect not only individuals, but communities at large.
Aftershocks Press Reviews
'...a very other-worldly novel that explores ideas of loss and grief both on a macroscopic and microscopic level and the kinds of collateral damage that can arise from this within families. ...how well Anne realises the emotional capacity of boys and how timely that feels amidst discussions on toxic masculinity.' - Jake Hope, reading consultant
If you loved this, you might like these...