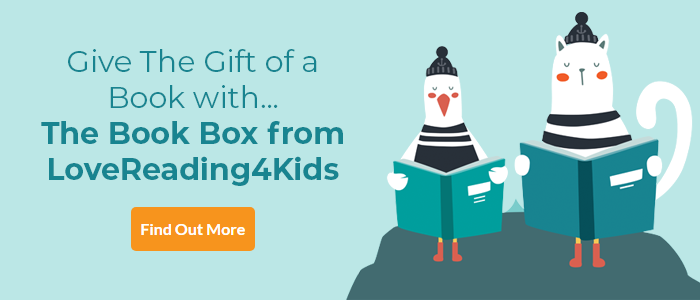 Skulduggery Pleasant 15: Until the End Review
High-energy hijinks and the highest of stakes — this conclusion to Derek Landy's wildly imaginative Skulduggery Pleasant series is a sizzler
May MEGA 2022 Book of the Month
Yikes! Hundreds of thousands of fans around the globe will be both thrilled and crestfallen to learn that Until the End heralds the end of the second cycle of Derek Landy's sensational Skulduggery Pleasant series.
After appearing in 15 novels, and six short stories and novellas for fifteen years, will the world's most stylish skeleton detective really hang up his bag of magical tricks? Skulduggery fans are certainly in for an exhilarating rollercoaster of a ride when they read this riveting, action-packed book to find out.
Reeling with the pace, sharp dialogue, and wild wit fans have come to relish, it looks like the bad guys might have won. Or have they? It falls to Skulduggery to salvage what remains of the world by making friends of enemies. What a sensationally smart, thrill-a-minute conclusion this is.
Derek joined The LoveReading LitFest to 15 Years of Skulduggery Pleasant - you can find a preview of this event and sign up to become a member.
The LoveReading LitFest is a digitally native, all year round, online literature and books festival, with new content released every week is a free-for-all-users festival.
Skulduggery Pleasant 15: Until the End Synopsis
The second cycle of the internationally bestselling Skulduggery Pleasant series comes to a thrilling end. You are not ready.
The Faceless Ones have returned to our universe. The bad guys have won. With the end of everything just days away - and no longer able to rely on Valkyrie Cain - Skulduggery must make allies of enemies if he's going to stand any chance of saving what's left of the world. And just when things are looking their bleakest, they manage to get even worse, with Omen Darkly suddenly having to step up when his brother, the Chosen One, falls. There's a lot going on. Most of it is bad. Sorry about that.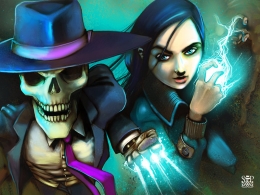 As the second cycle of the internationally bestselling Skulduggery Pleasant series comes to a thrilling end with Until the End, we are delighted to have three whole sets of the Skulduggery Pleasant series to give away to three lucky readers! Enter below - good luck!
Skulduggery Pleasant 15: Until the End Press Reviews
Praise for Derek Landy:
'Landy [has the] ability to craft an engaging story from start to finish.' - Inis
'Derek Landy has been something of a publishing phenomenon.' - Irish Post
Praise for Skulduggery Pleasant:
'A gripping debut.' - Phil Hogan, Observer
'Landy's witty style will win him fans of all ages ... It's a good job Harry's [Potter] resigning before he's forcibly retired.' - Irish Mail on Sunday
'Hugely enjoyable - a thrill-a-minute adventure.' - Jonathan Stroud, author of the Bartimaeus Trilogy
'It's exciting, pacy, nicely handled and fun. I sincerely hope Landy revisits these characters.' - Philip Ardagh, Guardian
'Skulduggery Pleasant serves up a thoroughly satisfying blend of humour, magic and adventure. Once you've met Stephanie and Skulduggery, you'll be clamouring for a sequel.' Rick Riordan, author of the Percy Jackson series
'A remarkably accomplished debut with wonderful dialogue.' - Robert Dunbar, Irish Times
'A rip-roaring adventure.' - Irish Sunday Independent
If you loved this, you might like these...